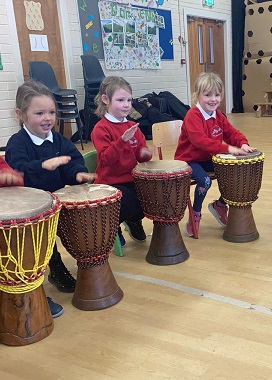 African Drumming
Every Monday over the next 6 weeks each class will engage in African Drumming workshops.
They will be introduced to basic rhythmic concepts of West African and world percussion through drumming, chanting, body percussion, call and response and storytelling.
Using the West African Djembe (pronounced djem – bay) students assemble in the drum circle.
Children will connect to rhythm and sound using a variety of percussion instruments, bells and shakers. 
The first workshop was enjoyed by all children and we are really looking forward to the next few weeks. 
.
IPads Our school uses iPads for two classes per week per class group from Junior Infants to 6th class! Each class uses the IPads to; access information for project work, access an abundance of different programs or play educational games. They really are a fantastic...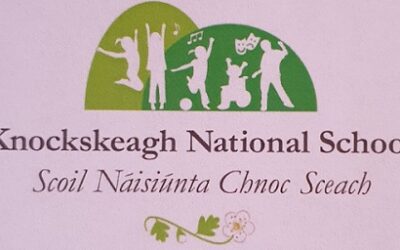 We welcome you to take a look at this short video which gives an insight into the activities that Knockskeagh National...
read more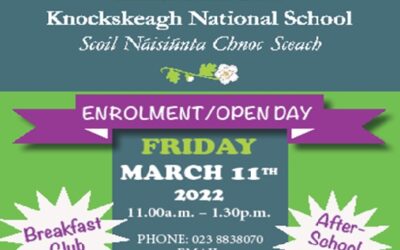 Open Day We are delighted to invite you to Knockskeagh National School and to see for yourself what a unique...
read more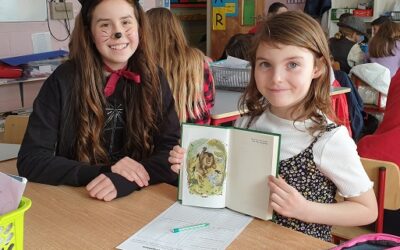 We marked World Book Day on Thursday 3rd of March. This year with Covid restrictions lifted, it was nice to see our...
read more