In Knockskeagh National School, our staff, parents, and Board of Management promote the following core principles.
Knockskeagh National School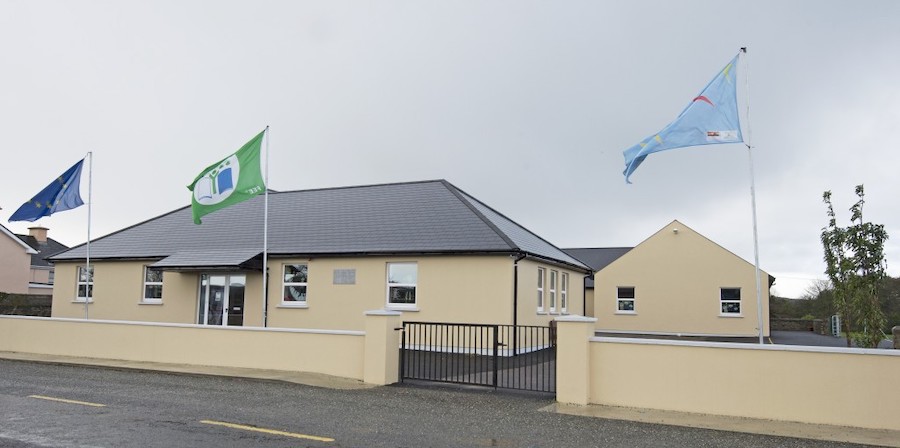 We are very proud to belong to the Knockskeagh NS community. In the absence of shops, village churches, etc., Knockskeagh NS is the hub of the surrounding community. It includes the children, parents, Board of Management, Staff and the wider community. A sense of place and belonging is palpable. In the case of many families, generations have been educated here since 1882.
Staff List
Principal – Johnnie Walsh
Secretary – Helen O'Hea
6th Class – Aidan McCarthy (Deputy Principal)
5th Class – Deirdre Canty
4th Class – Karen Russell/ Lisa Heffernan
3rd Class – Conor O'Callaghan
2nd Class – Denis Murphy (Assistant Principal II)
1st Class – Niamh McMahon
Senior Infants – Claire O'Regan (Assistant Principal II)
Junior Infants – Kathy McCarthy
Rang Lir – Tom Palmer
Rang Réiltín – Bébhinn Walsh (Assistant Principal II)
Rang Darach – Charmaine Brosnan
Rang Seoidín – Carol Hurley
Special Education Teachers (SETs)
Eileen O'Donovan
Patrick O'Meara
Ruth Burke
Sinéad O'Sullivan
Róisín O'Driscoll
Don O'Driscoll
Teachers (Career Break)
Sinéad O'Neill
Emer Lehane
Elaine Collins
Special Needs Assistants (SNAs)
Anne Chambers
Beth Darrer
Claire Cooke
Fiona O'Regan
Jennifer Murphy
Joanne O'Donovan
Kathleen Dullea
Linda O'Farrell
Liz Casey
Louise Lordan
Mairéad McCarthy
Mairéad Walsh
Matthew O'Donovan
Mary Dullea
Niamh McDonald
Sharon Collins