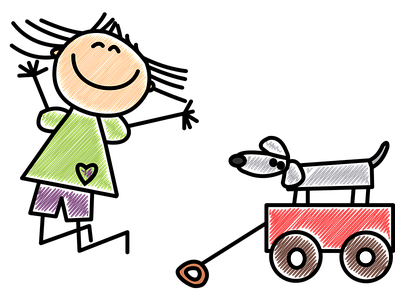 Our school has 3 basketball courts. All classes from infants to sixth class are provided with the opportunity to play basketball through formal PE lessons. Also, our school participates in basketball blitzes that are arranged against other local schools.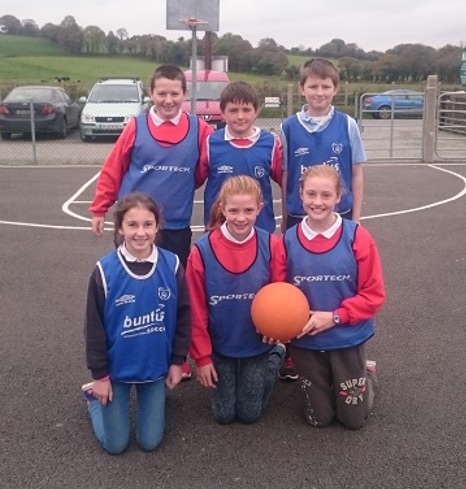 Jenny our dance teacher provides Hip Hop tuition to all classes during the year. The dance routines that the pupils perform play a huge part in our annual school show.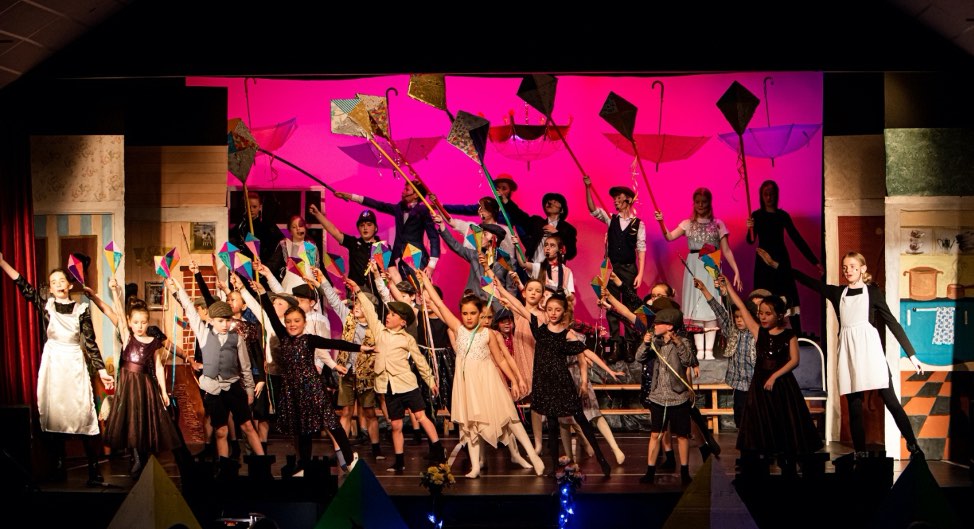 Each year, Knockskeagh is represented in the Spikeball Cork County Qualfiers. Spikeball is an introductory game to volleyball. Its incorporates many of the skills of volleyball but cleverly adapts the rules to make the games more inclusive, easier and more importantly fun for all.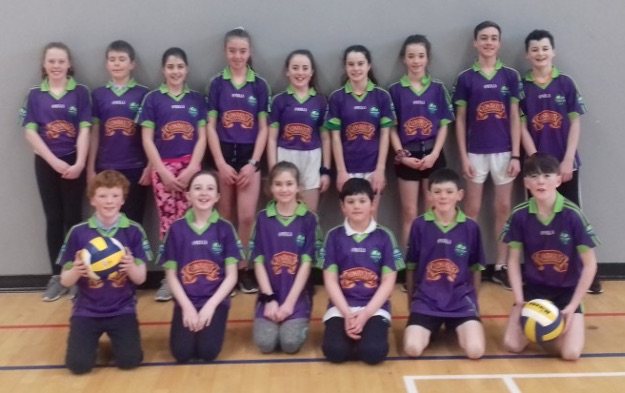 In Knockskeagh, pupils participate in the sport of Orienteering. The pupils take part in orienteering activities at all levels through formal PE lessons. Initially, we use our school grounds to introduce the children to map reading skills and recording. Each year, 5th and 6th class take part in local orienteering events organized between schools in the locality.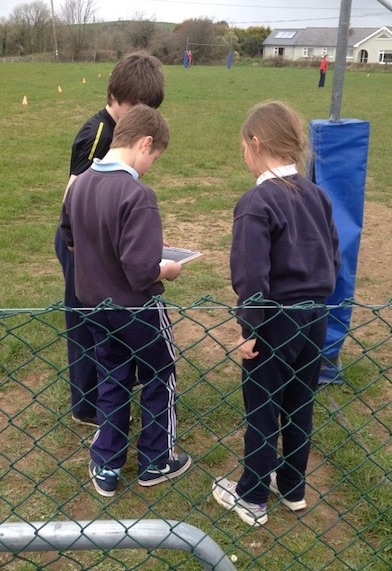 At Knockskeagh, pupils from 3rd to 6th class are given table tennis tuition by our visiting teacher Alan. Here children play table tennis through fun games and activities during one school term every year. At the end of the year, we are represented by our Knockskeagh school team in a table tennis tournament in Kinsale every year.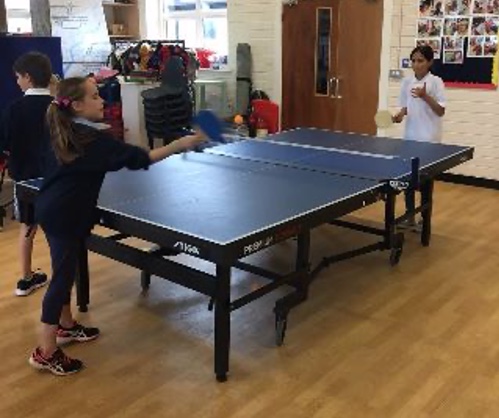 Our school show is the showcase of all our dedicated work to the Arts in Knockskeagh National School. Our show takes place in the renowned Rossmore Theatre each year. Recent shows have included Mary Poppins, Under the Sea and The Lion King. Our shows are truly a sight to behold each year.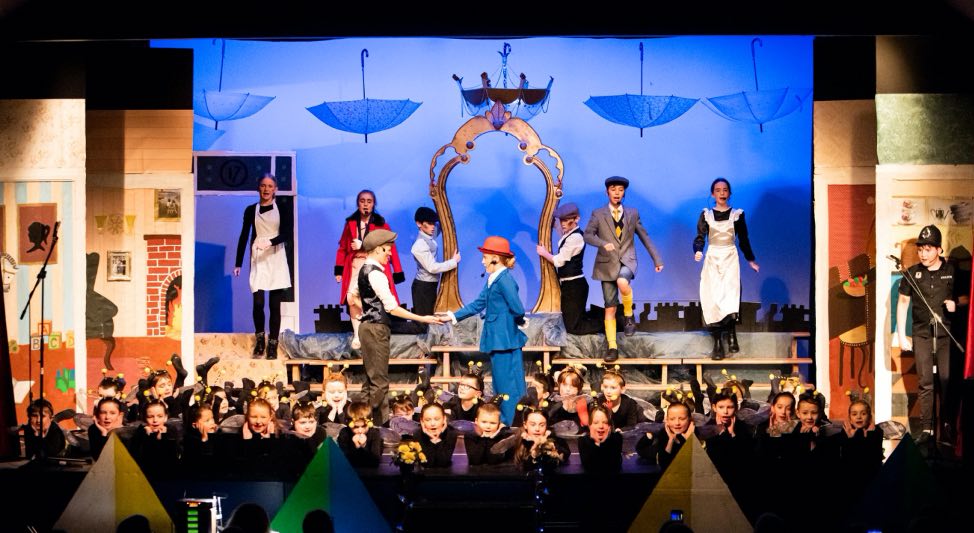 Knockskeagh National School can always be seen and heard in the annual St Patricks Day Parade in Clonakilty. Our theme changes for each parade and we're always very proud of our colourful representation in the Parade.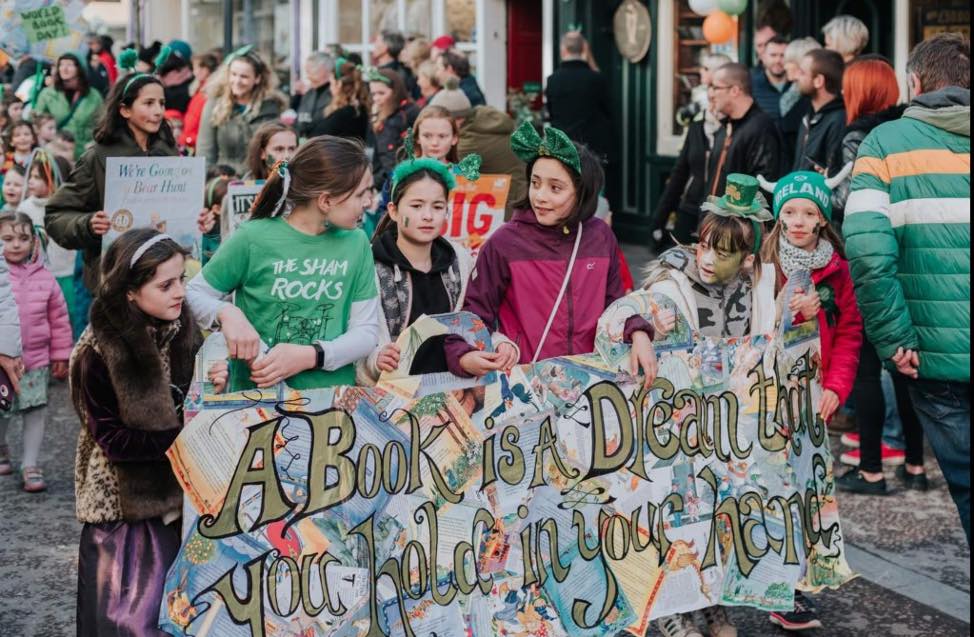 At Knockskeagh we are recognised as a GAA Five star centre. We have our own GAA pitch on our school grounds. Pupils participate in Gaelic Games at every level from infants to sixth class. We have teams representing Knockskeagh in Gaelic games from 3rd to 6th class.  We enter teams in the various Sciath na Scol tournaments in Gaeilc football, Ladies football, hurling and camogie each year.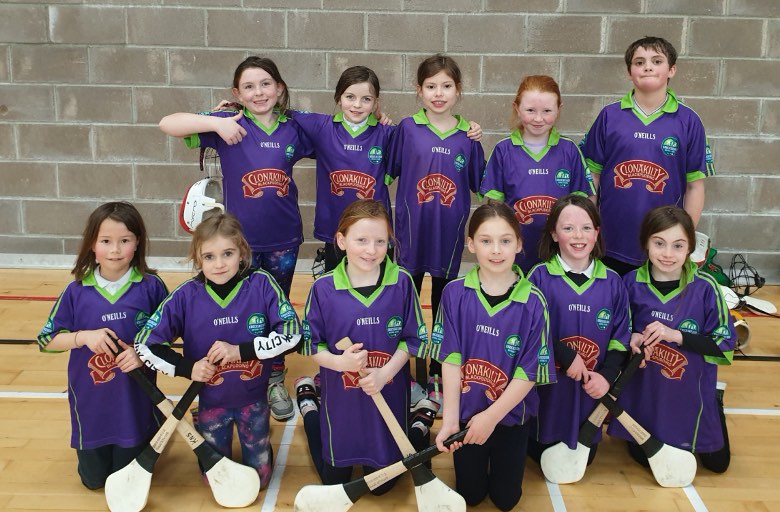 Clonakilty RFC provide our school with a Rugby coach each year for a term. During this period, all classes are introduced to the sport of Rugby through various fun games. We enter a number of teams involving pupils from 2nd to 6th class in the Clonakilty Rugby blitz that takes place each year involving local schools.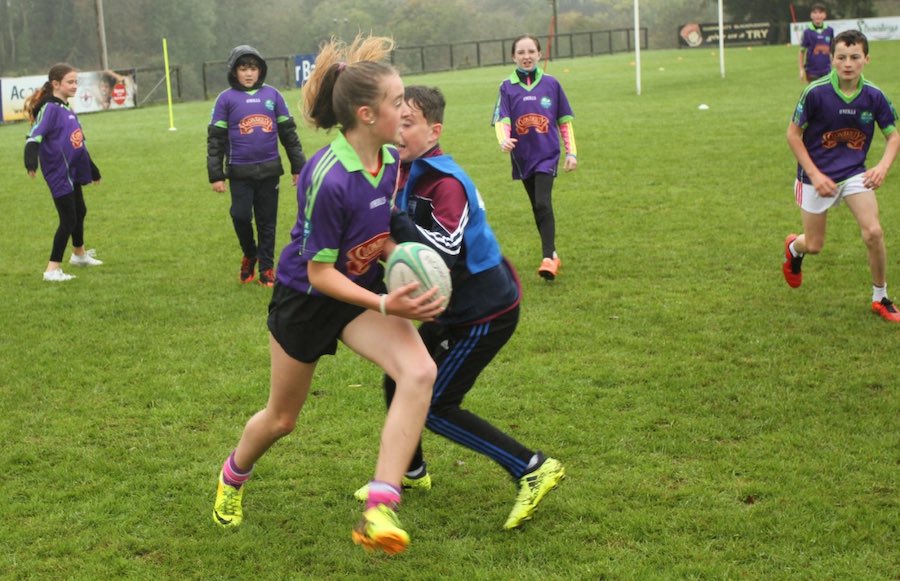 We are lucky enough to have 3 dedicated soccer courts in our school. During lunch time soccer tournaments are arranged in these areas.  All classes from infants to sixth class are provided with the opportunity to play soccer through formal PE lessons. Also, our school is represented each year in the five a side FAI soccer tournament.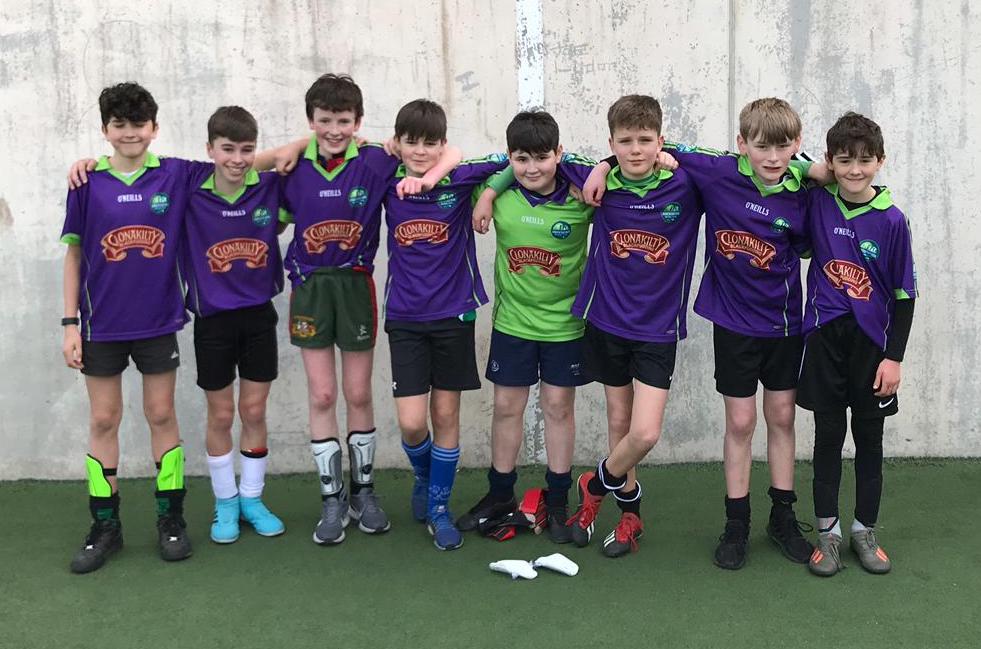 Every school year, all classes take part in Taekwondo classes with our visiting teacher Barry. Taekwondo is a Korean martial art and teaches our pupils courtesy, integrity, perseverance, self-control and indomitable spirit.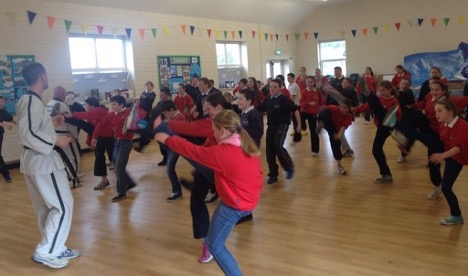 In Knockskeagh, pupils are introduced to the sport of hockey. Each year our school is represented by a team in the local blitz that is held in Bandon Grammar School.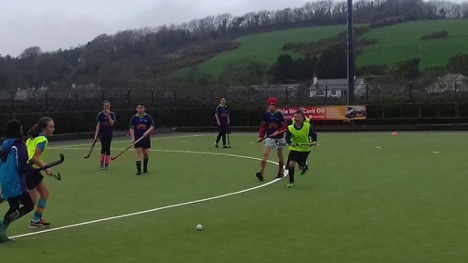 Our 5th and 6th class pupils are taught the basics of chess during their school time in Knockskeagh.  Chess is proven to benefit problem solving, concentration and memory skills of participants. Our school is represented by our chess team in the annual Ficheall.ie Regional Chess Tournament held locally.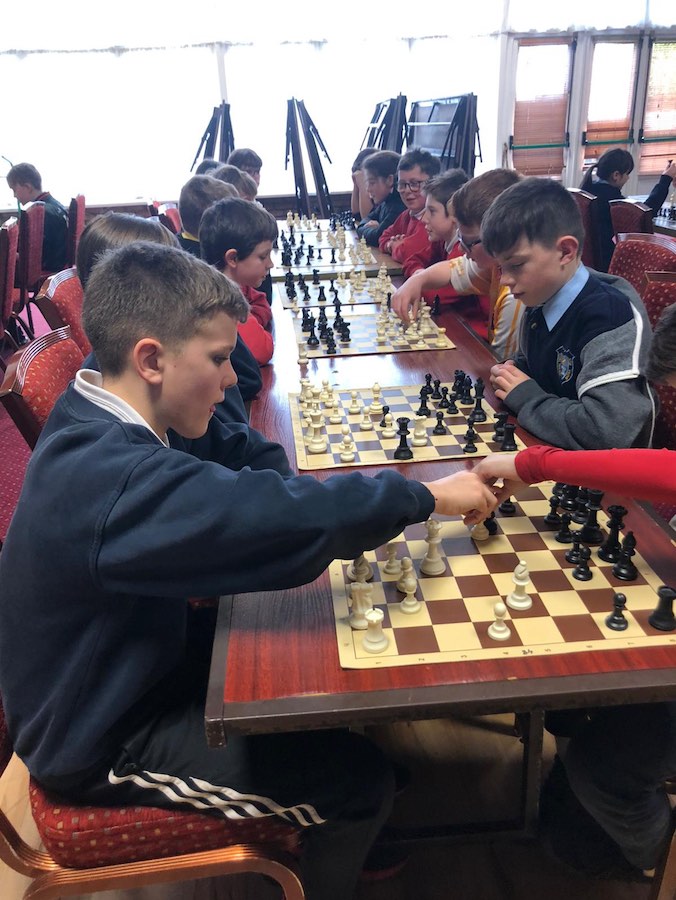 In Knockskeagh, pupils are introduced to debating. Outside the normal academic curriculum, we feel that our pupils gain a broad and multi-faceted knowledge across several disciplines through debating.  Also, debating has been proven to increase pupils self confidence, self-esteem and higher order thinking skills.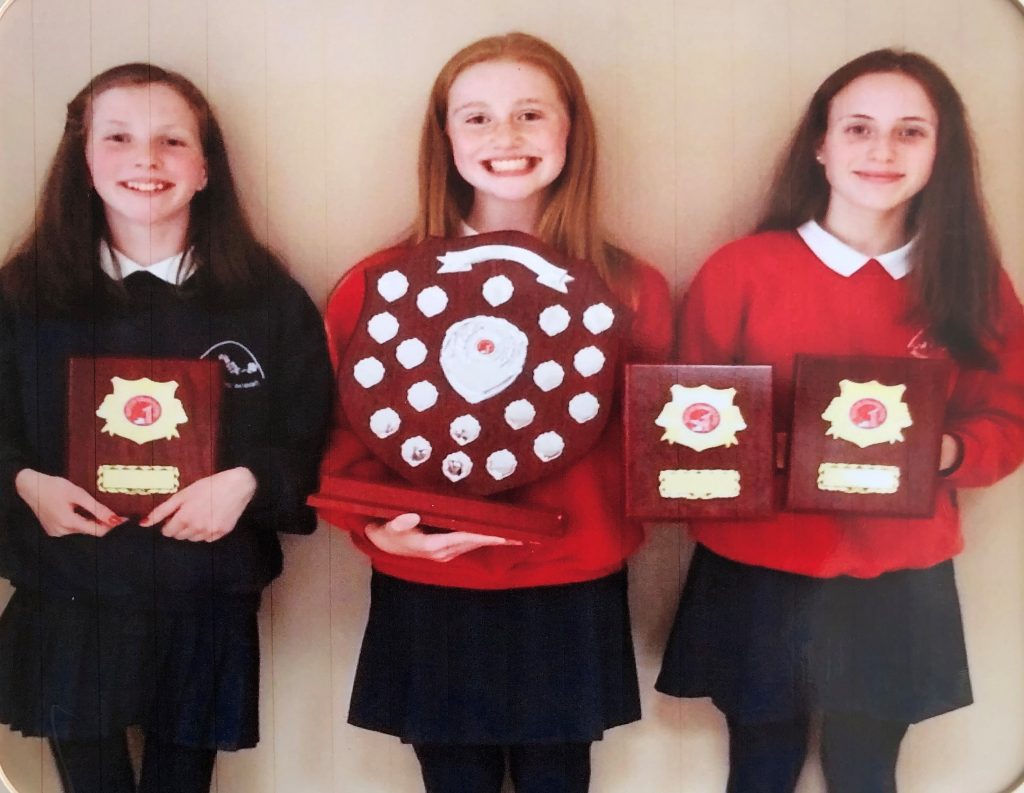 Clonakilty Parish Athletics.
Our school is represented in the Clonakilty Parish Athletics each year. The Parish Athletics is a series of running and team relay races which includes all Primary schools in Clonakilty Parish.  In recent years the school has been very successful and participants love taking part in this annual event.