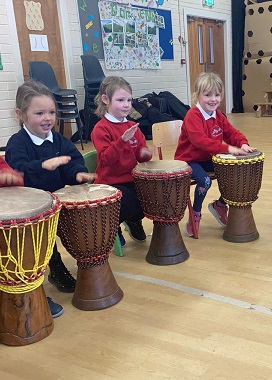 African Drumming
Every Monday over the next 6 weeks each class will engage in African Drumming workshops.
They will be introduced to basic rhythmic concepts of West African and world percussion through drumming, chanting, body percussion, call and response and storytelling.
Using the West African Djembe (pronounced djem – bay) students assemble in the drum circle.
Children will connect to rhythm and sound using a variety of percussion instruments, bells and shakers. 
The first workshop was enjoyed by all children and we are really looking forward to the next few weeks. 
.
We marked 'Engineers Week' from Monday 1st of March to Friday 5th March this year.  We are presently working towards the Discover Primary Science Plaque of STEM Excellence which is awarded to schools in recognition of their extensive work in Science, Technology,...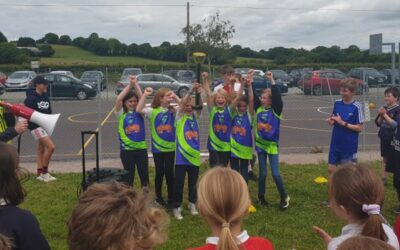 Our school recently held internal Champions League soccer tournaments for pupils in classes 2nd to 6th class. The...
read more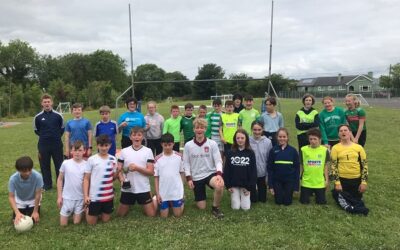 Corn GAA Final and Presentation On Monday 13th of June, the final of the Corn GAA Football Tournament was played. The...
read more