Lego Building Competition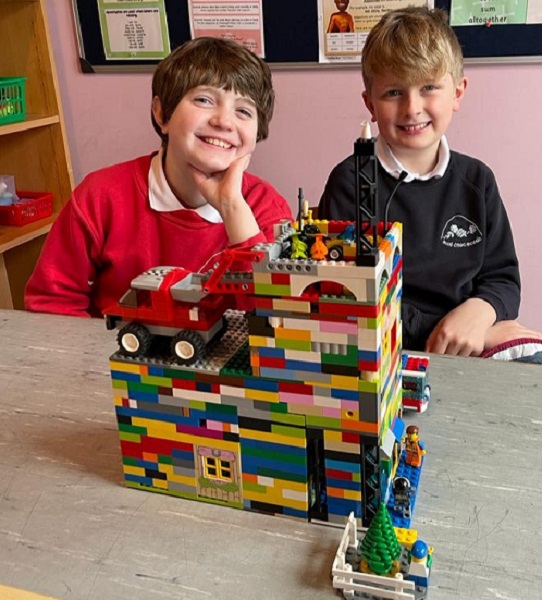 Fifth class pupils Evan O Crowley and Odhran O Sullivan entered a Lego building competition run by Autism-Friendly Clonakilty recently.
They loved every second of creating this building of what "My Clonakilty" looks like and worked extremely hard over these last few weeks. They built a skyscraper toy shop which showed examples of racing cars on the top of the building, a delivery truck unloading all the new toys along with a sensory garden for children with ASD to enjoy.
The shop owner "Emmet" can be seen opening the doors to his customers with his flying truck parked outside! They let their imagination run wild and it is clear they are extremely proud of what they achieved.
Well done boys 😀👋
We marked Science Week 2022 from Monday 14th to Friday 18th November.  👩‍🔬🔬 There was a variety of science activities investigated and explored in each class this year, including a range of science experiments, bug hunts, science shows, our virtual Science Showcase,...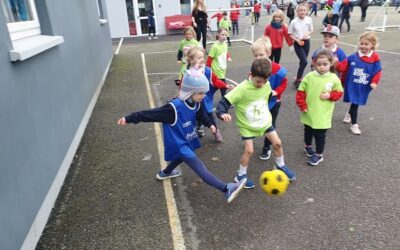 Knockskeagh has run World Cup tournaments for pupils in all classes over the last few weeks.  There is some amazing...
read more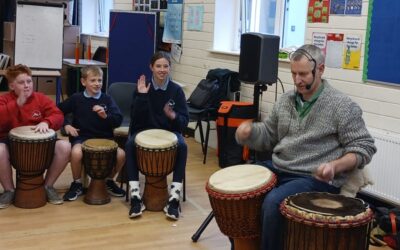 African Drumming Every Monday over the last four weeks each class has engaged in African Drumming workshops. Building...
read more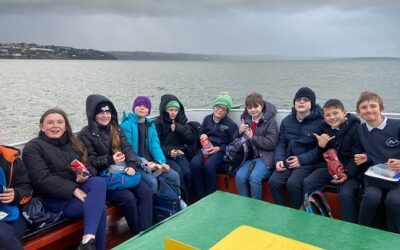 On Tuesday 22nd November, 5th and 6th Classes went on a trip to Spike Island. They are currently completing projects...
read more