Lego Building Competition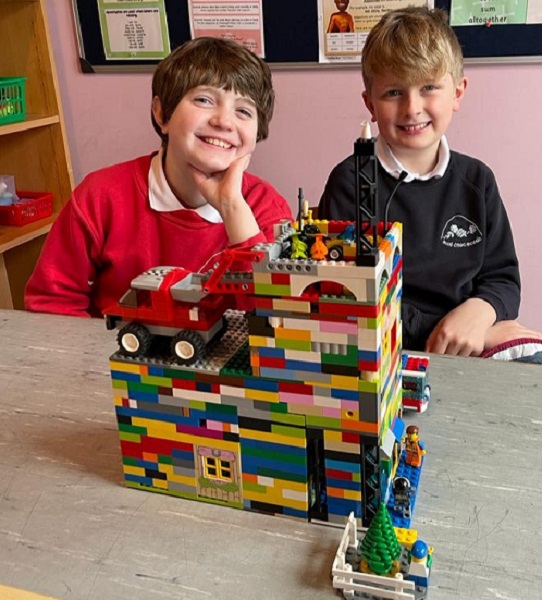 Fifth class pupils Evan O Crowley and Odhran O Sullivan entered a Lego building competition run by Autism-Friendly Clonakilty recently.
They loved every second of creating this building of what "My Clonakilty" looks like and worked extremely hard over these last few weeks. They built a skyscraper toy shop which showed examples of racing cars on the top of the building, a delivery truck unloading all the new toys along with a sensory garden for children with ASD to enjoy.
The shop owner "Emmet" can be seen opening the doors to his customers with his flying truck parked outside! They let their imagination run wild and it is clear they are extremely proud of what they achieved.
Well done boys 😀👋
Our wonderful new Sensory Garden! We have our very own Sensory Garden for everyone to enjoy! It is split into five areas, catering to each of the five senses: taste, smell, hearing, touch, and sight. Our Sensory Garden is situated so everyone can take the opportunity...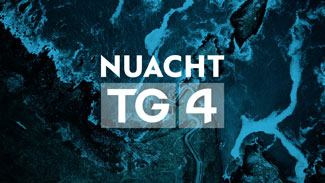 An Nuacht Tá an Nuacht ar áis! Rinne na páistí An Nuacht inniu, ár gcéad Nuacht don bhliain seo. 📰 Maith sibh! 👋...
read more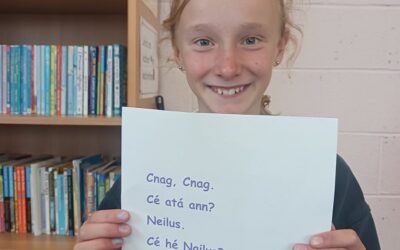 Ar 26ú Meán Fómhair, bhí Scoil Náisiúnta Chnoc Sceach ag céiliúradh Lá Eorpach na dTeangacha. Bhí na ranganna...
read more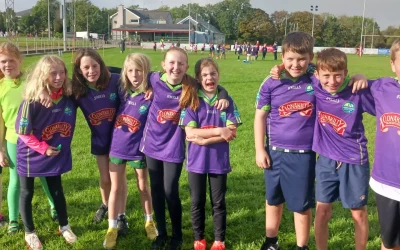 Our 1st to 6th class pupils took part in a rugby blitz today in Clonakilty RFC. The event was fantastically organised...
read more