Lego Building Competition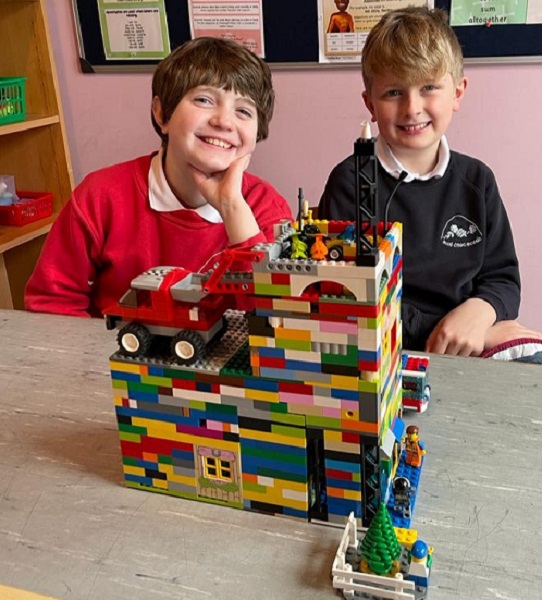 Fifth class pupils Evan O Crowley and Odhran O Sullivan entered a Lego building competition run by Autism-Friendly Clonakilty recently.
They loved every second of creating this building of what "My Clonakilty" looks like and worked extremely hard over these last few weeks. They built a skyscraper toy shop which showed examples of racing cars on the top of the building, a delivery truck unloading all the new toys along with a sensory garden for children with ASD to enjoy.
The shop owner "Emmet" can be seen opening the doors to his customers with his flying truck parked outside! They let their imagination run wild and it is clear they are extremely proud of what they achieved.
Well done boys 😀👋
Experiment One Strand: Living Things Class: 2nd Class Activity: Mini Beast HuntExperiment Two Strand: Energy and Forces Class: 1st Class Activity: Marble RunExperiment Three Strand: Materials Class: 6th Class Activity: Design and make a Lava LampExperiment Four...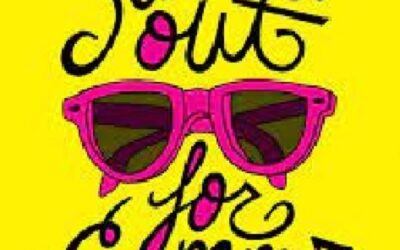 As we come to the end of the school year, we would like to take this opportunity to thank all parents for their...
read more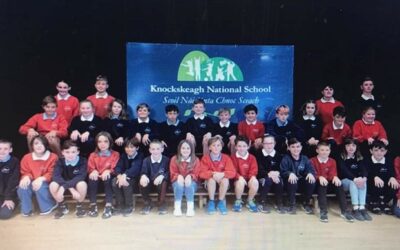 Congratulations to our fabulous 6th class who graduated today from Primary School! They have been a brilliant class...
read more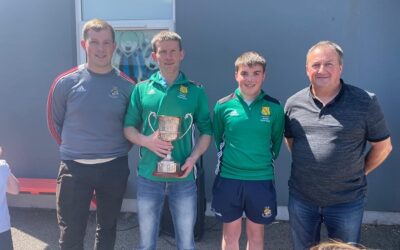 We were honoured to have members of the Beamish Cup winning Lyre Rovers soccer team in our school today to present...
read more