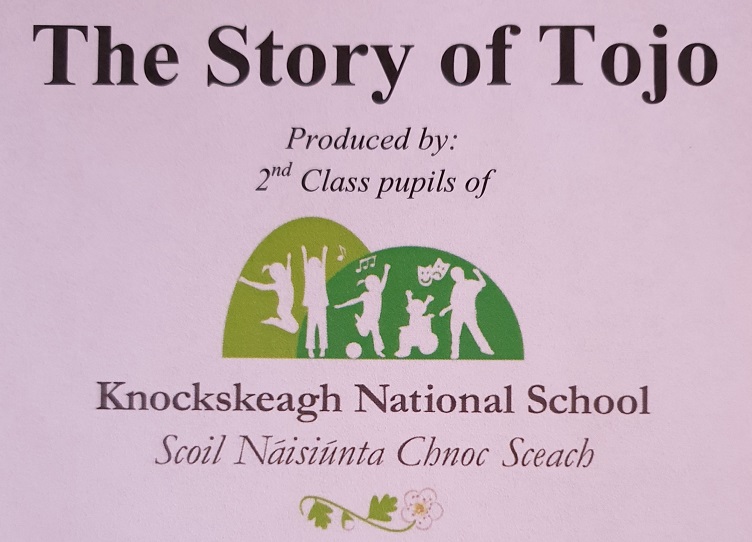 Podcast: "The Story of Tojo"
2nd Class has been busy creating and recording their very first podcast recently. It is all about the visit of a spider monkey named Tojo to Clonakilty nearly 80 years ago.
The podcast was recorded in Knockskeagh and produced by all the 2nd class pupils. They had great fun making it and bringing the story to life.
All of 2nd class would love to hear from you if you enjoyed listening to their podcast. You can make contact on the 'Contact Us' section of our website, on Twitter, or on our Facebook page.
Well done to all 2nd Class on a wonderful production.
.
Experiment One Strand: Living Things Class: 2nd Class Activity: Mini Beast HuntExperiment Two Strand: Energy and Forces Class: 1st Class Activity: Marble RunExperiment Three Strand: Materials Class: 6th Class Activity: Design and make a Lava LampExperiment Four...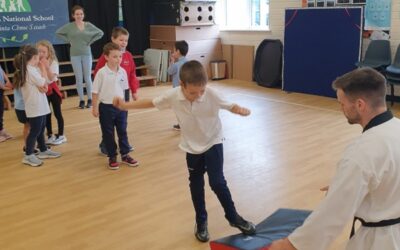 Coaches from Warrior Martial Arts have continued their annual visit to our school during the first term. All pupils...
read more