Knockskeagh Olympics 2021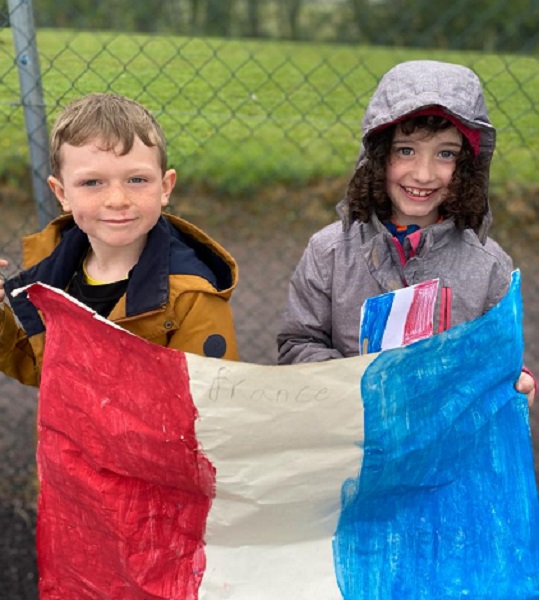 Knockskeagh Olympics
On Tuesday 8th of June, we officially opened our Knockskeagh Olympic Games.
Each class wore their country's colours and walked a lap of our Active Flag Walkway to great cheer and fanfare from the whole school. Even though the weather wasn't good, it still didn't dampen the spirits of the whole school. 
During the remainder of this week, each class will participate in lots of different sporting events! Each class is divided into Olympic teams and will represent a particular country! If a team member finishes in the top 5 in any event, they win their team points! At the end of the week, the points will be added up and the team with the most points will be crowned Olympic Champions. They will receive gold medals. Silver and Bronze medals will also be awarded for 2nd, 3rd, and 4th place.
Check out our gallery below for a sample of the colour on display during our Opening Ceremony. 
On Friday we will have our Sports Day! Loads of fun activities will take place! All activities will count again towards the overall results for the medals!!
Everyone will participate and have great fun, which is the most important thing!! Let the games begin !!
School Garden 4th Class recently took on our garden project and did an amazing job. They put in trojan work, cleaning all our flower and vegetable beds. Then they got to work planting. They planted peas, beans, edible flowers, onions, carrots, salad leaves, beetroot,...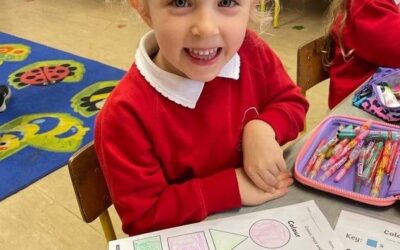 We marked 'Maths Week' this week, from Monday 17th October to Friday 21st October. We have had a very busy week in...
read more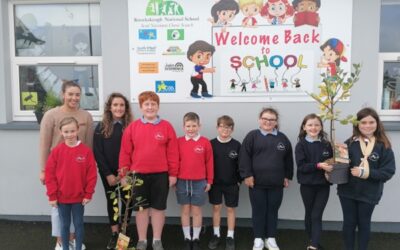 "Save the Bees" initiative Last year, we participated in the SuperValu Tidy Towns Save the Bees initiative, in...
read more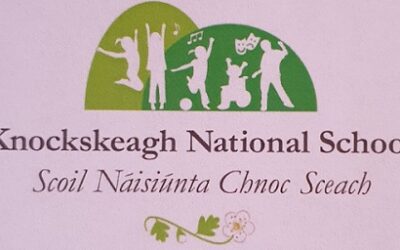 Knockskeagh National School is now open for enrolments for the school year 2023/24.  Please contact us by phone at 023...
read more