Virtual Science Showcase 2020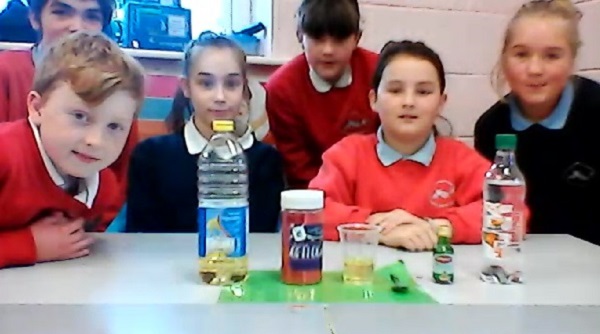 Our annual "Science Showcase" involving the 6th class was a little different this year.
The 6th class working in their pods completed some video-recorded experiments in their classroom.
They explained and demonstrated each of their experiments.  Then, the recording link was made available to all classes for viewing during Science Week.
Some experiments on the show included; Elephant Toothpaste, Lava lamps, a candle in a jar,  mentos/coca-cola experiment, and oblex experiment. They really were fascinating and well delivered by each of the pupils of 6th class.
Please see a sample of some videos and pictures from the showcase in our gallery below.
"Save the Bees" initiative Last year, we participated in the SuperValu Tidy Towns Save the Bees initiative, in association with the National Biodiversity Data Centre and the All-Ireland Pollinator Plan. Not only did we get to take part in a range of bee-related...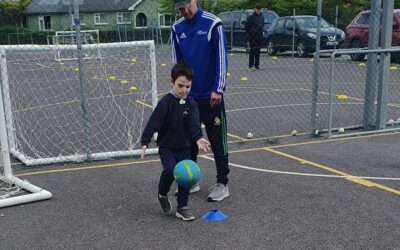 Active Flag Week  We had a jam-packed week of movement, exercise, and fun this week in Knockskeagh NS. Tennis, hockey,...
read more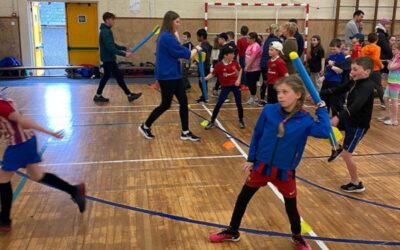 West Cork Primary Schools Athletics Blitz 2023 Our 2nd and 3rd class attended the annual Athletics blitz in...
read more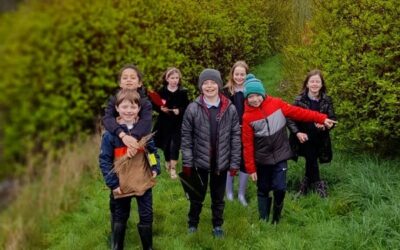 Wild Work Initiative Pupils from 1st to 5th class were given the opportunity to participate in the Wild Work...
read more