Olympic Presentation 2021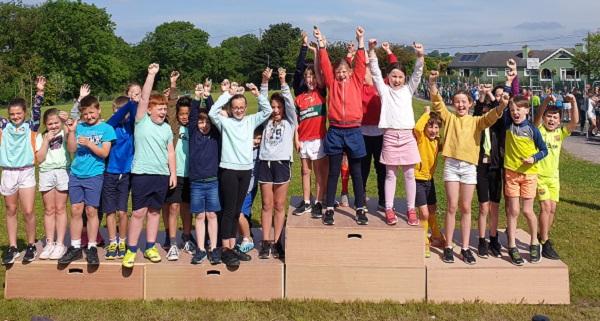 Knockskeagh Olympics Presentation
On Tuesday 22nd of June, we brought our first Knockskeagh Olympic Games to its conclusion by rewarding all participants.
Over the last two weeks, each class participated in lots of different sporting events! Each class was divided into Olympic teams and represented a particular country over the course of the two weeks!
Today we presented the gold, silver, and bronze medals to each class.
There was great excitement as the names of each of the teams were called out by our organiser and MC for the presentations Mr McCarthy.
Well done to all participants in the Olympics. Also, well done to Mr. McCarthy for his organisation of the games and to all staff who ran the particular events in each class.
Check out our gallery below which includes the podium presentation for each class.
Bridge Building Knockskeagh recently hosted a bridge building competition. The competition this year involved all 6th class pupils. The students' task was to work in teams against one another to build the strongest bridge. They were provided with just lollipop sticks...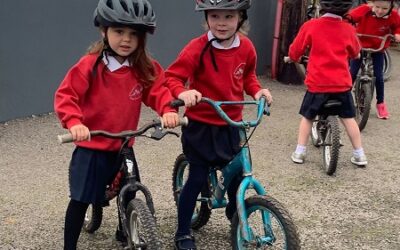 To mark National Bike Week, Ulick O'Beirne from Bike Wizards visited our school to provide cycling lessons to all...
read more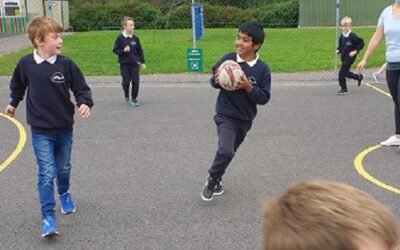 September Sport in Knockskeagh  In Knockskeagh we are proud of being recognised as an Active School and this month is...
read more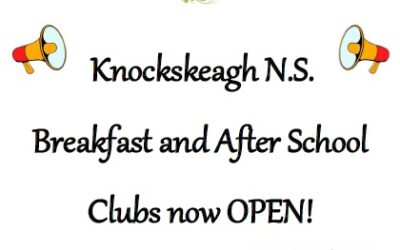 Breakfast and After School Club Open We are delighted to be in a position to announce the re-opening of our Breakfast...
read more