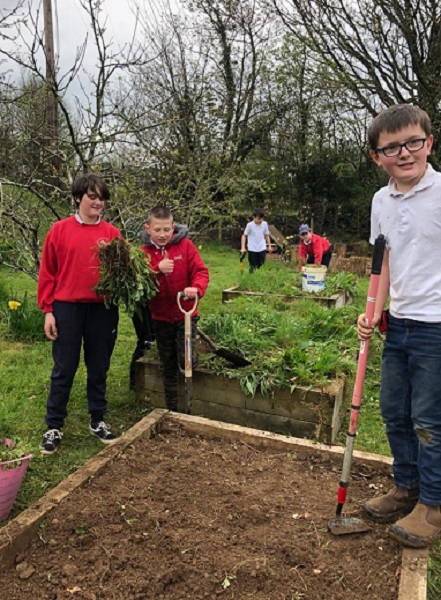 School Garden
4th Class recently took on our garden project and did an amazing job.
They put in trojan work, cleaning all our flower and vegetable beds.
Then they got to work planting. They planted peas, beans, edible flowers, onions, carrots, salad leaves, beetroot, pumpkin, and regular flowers.
Pond
The 4th Class decided to dig our very own pond as a new addition to our garden for this year.
I'm sure you'll agree they did a fabulous job.
Well done to everybody who contributed to this amazing project

We think its a wonderful new addition to our school. 
Please see our gallery below for a sample of the hard work our 4th class completed this year. 
Experiment One Strand: Living Things Class: 2nd Class Activity: Mini Beast HuntExperiment Two Strand: Energy and Forces Class: 1st Class Activity: Marble RunExperiment Three Strand: Materials Class: 6th Class Activity: Design and make a Lava LampExperiment Four...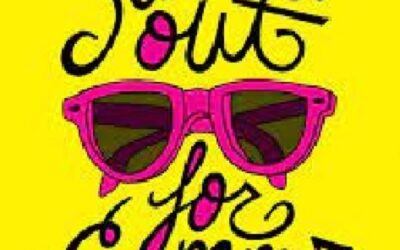 As we come to the end of the school year, we would like to take this opportunity to thank all parents for their...
read more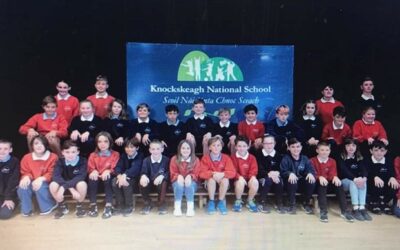 Congratulations to our fabulous 6th class who graduated today from Primary School! They have been a brilliant class...
read more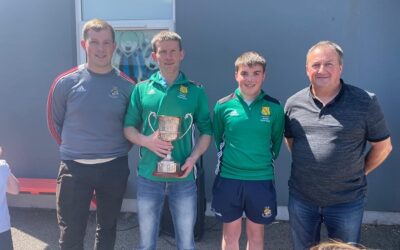 We were honoured to have members of the Beamish Cup winning Lyre Rovers soccer team in our school today to present...
read more