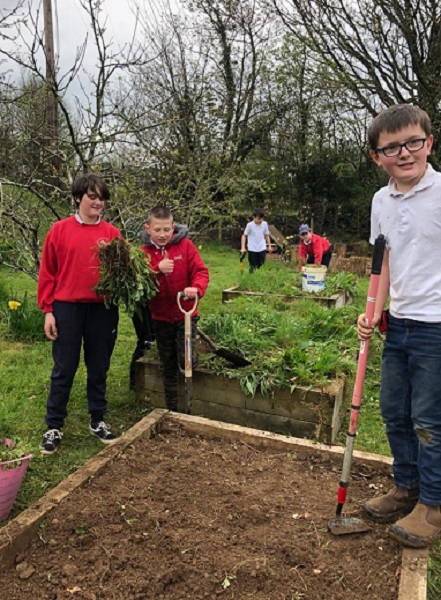 School Garden
4th Class recently took on our garden project and did an amazing job.
They put in trojan work, cleaning all our flower and vegetable beds.
Then they got to work planting. They planted peas, beans, edible flowers, onions, carrots, salad leaves, beetroot, pumpkin, and regular flowers.
Pond
The 4th Class decided to dig our very own pond as a new addition to our garden for this year.
I'm sure you'll agree they did a fabulous job.
Well done to everybody who contributed to this amazing project

We think its a wonderful new addition to our school. 
Please see our gallery below for a sample of the hard work our 4th class completed this year. 
We celebrated 'Space Week' from Monday  4th of October to Friday 8th of October last week.  This year, we introduced the "Space Booklet" for all pupils in our school. The Space booklet was packed full of space facts, information, puzzles, colouring sheets, and much...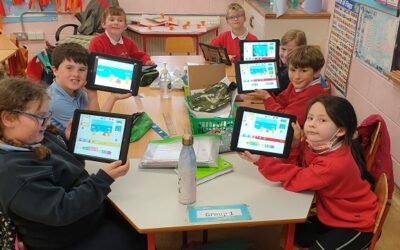 We marked 'Tech Week' from Monday 21st of March to Friday 25th of March this year.   There were many...
read more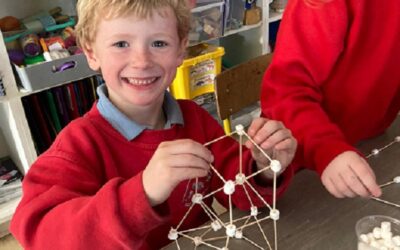 We marked 'Engineers Week' from Monday 7th of March to Friday 11th March this year.     Engineering Week activities...
read more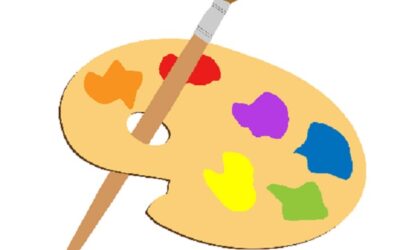 Spring Art Exhibition This video is a walk-through of our beautiful art exhibit in our school and gives a taste of the...
read more