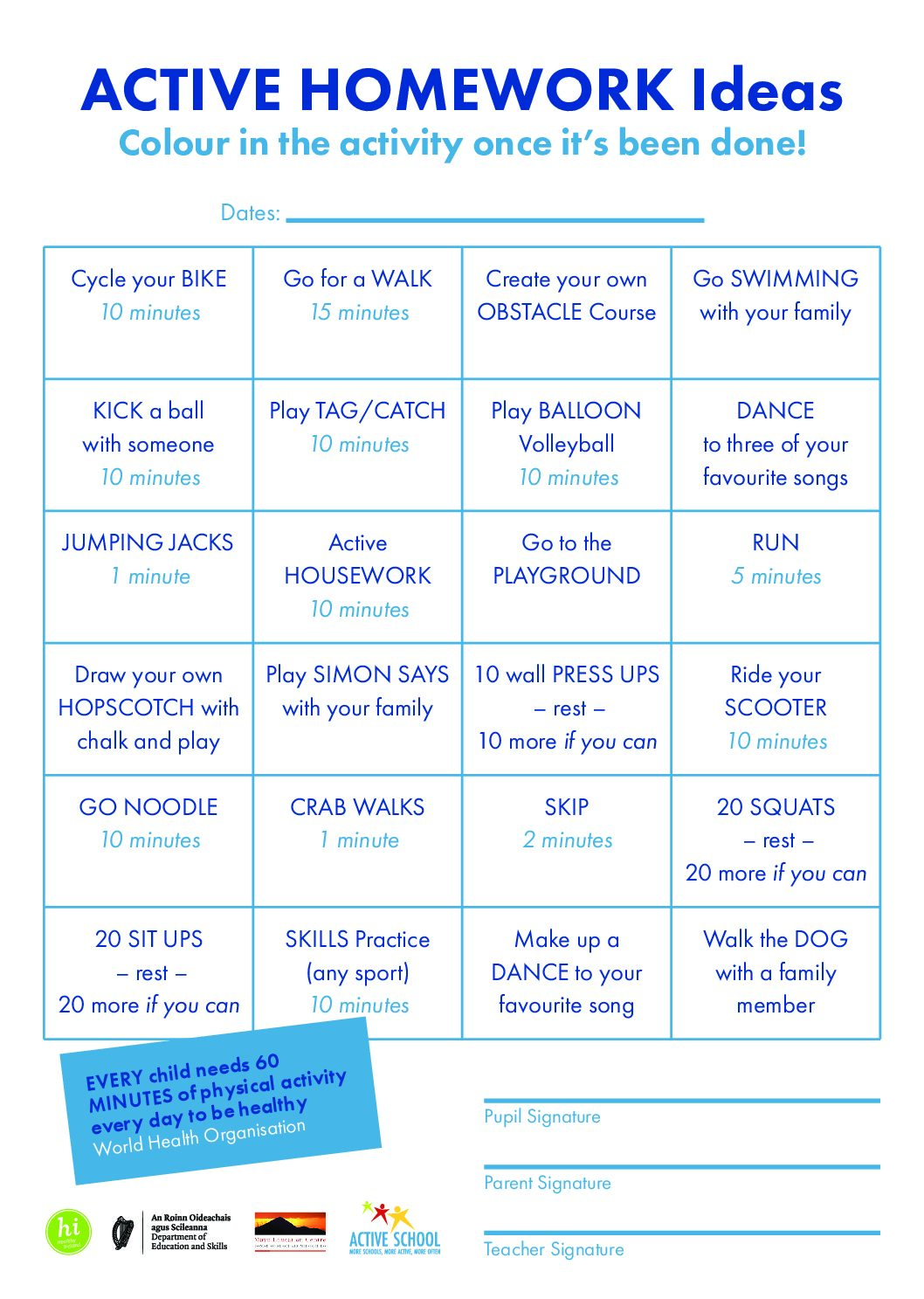 As part of our ongoing Active Flag application process, we commenced PE Homework for all pupils in the school today.
The Active homework ideas document displayed will be used by all pupils to track and monitor their exercise over the next 4 weeks.
Pupils can select one of the activities each day and once completed, they put an X through it.
Some activities may be difficult to complete at this time of year like swimming for example. So in that case, pupils can complete an activity of their choice twice as a substitute for swimming if this isn't possible.
Keep active everybody, well done to you all for your hard work so far 

Experiment One Strand: Living Things Class: 2nd Class Activity: Mini Beast HuntExperiment Two Strand: Energy and Forces Class: 1st Class Activity: Marble RunExperiment Three Strand: Materials Class: 6th Class Activity: Design and make a Lava LampExperiment Four...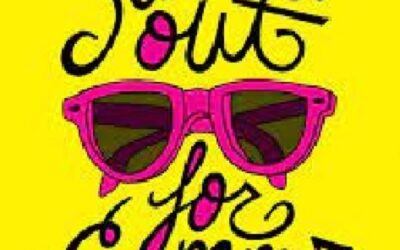 As we come to the end of the school year, we would like to take this opportunity to thank all parents for their...
read more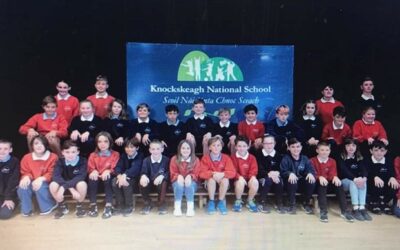 Congratulations to our fabulous 6th class who graduated today from Primary School! They have been a brilliant class...
read more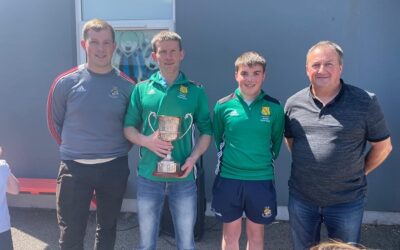 We were honoured to have members of the Beamish Cup winning Lyre Rovers soccer team in our school today to present...
read more