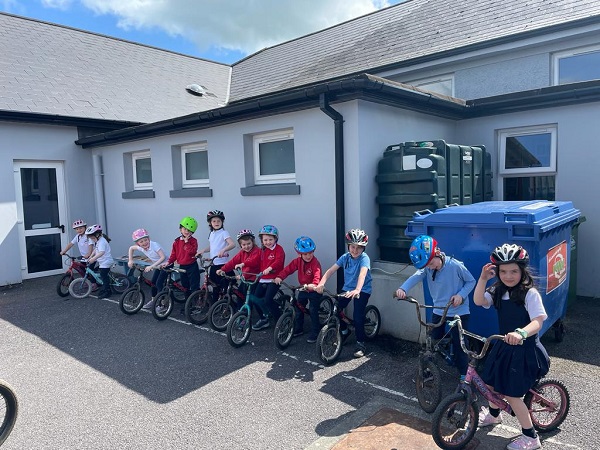 Bike Day 
To mark the start of Bike Week this week, Ulick of Bike Wizards helped to teach our pupils cycling skills for Junior Infants to 4th Class
The classes really enjoyed the challenges that Ulick set in each lesson. They learned about balance, braking, and turning skills
Thank you so much to Ulick for his fun and informative visit and to all parents who supported us by bringing in pupils' bicycles.
Our annual "Science Showcase" involving the 6th class students was another highlight of this year's Science Week! They explained and demonstrated different experiments, recorded themselves and sent on a recording link to each class for all the children in the school...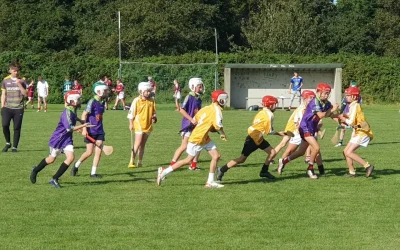 Our 5th and 6th class girls and boys teams took part in the recent Sciath na Scoil camogie/hurling blitz held in...
read more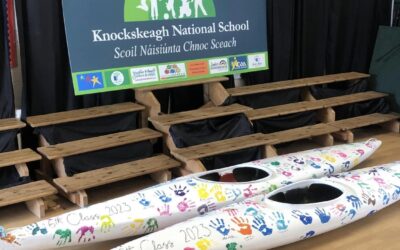 6th Class make their own work of art!  6th Class have made such a positive mark on our school, but today we decided to...
read more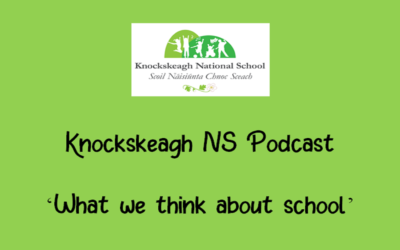 Podcast: "What we think about school" We wanted to hear what students think of our school, so we decided to...
read more