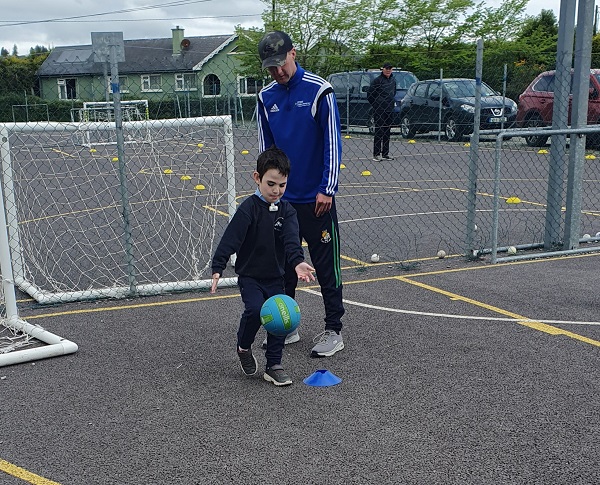 Active Flag Week 
We had a jam-packed week of movement, exercise, and fun this week in Knockskeagh NS.
Tennis, hockey, dance, a Peil-a-thon, cycling, and table tennis were some of the activities enjoyed by pupils.
Even our Class of the Week 4th Class (luckily
) got the upper hand on our staff in a basketball free throw competition today! Great job 4th Class
Well done to our Active Schools Team for all their organisation of the week
Peil-a-thon
As part of Active Flag week – All our classes took part in a Peil-a-thon.
Our junior classes practiced their shooting and catching skills with Conan. Our senior classes used our newly erected goalposts to practice their football skills. Many thanks to both Ballinascarthy and Clonakilty GAA clubs for their kind donations towards these goals. 
10 @ 10
As part of Active Week, every class completed their 10 @ 10 with the help of our Active Schools Team.
Run Around Ireland Challenge
Our recent 'Run Around Ireland' Challenge came to its conclusion during Active Week.
All classes ran, walked, and jogged laps of our track over the last month and reached some scenic Irish places along each of their routes.
Well done to all pupils and staff for their efforts this year!!
Our Active Schools Team helped form this art display to take account of the destinations reached by all our classes too.
Well done guys, it really is fantastic.
Active Stations
Our Active Flag Team arranged stations activities for Junior Infants to 3rd Class.
Fun activities were organised by the team and it was excellent to see how each of the team was so helpful. 
Table Tennis Takeover
Some of our classes used our new retractable table tennis nets and bats kindly donated by Active Schools during the week.
It really was so much fun!!
Also, our Active Flag Team organized benches in our school yard for senior classes to play table tennis at lunchtime too. 
Our annual "Science Showcase" involving the 6th class students was another highlight of this year's Science Week! They explained and demonstrated different experiments, recorded themselves and sent on a recording link to each class for all the children in the school...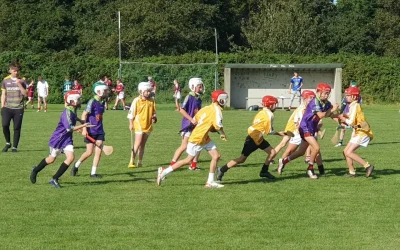 Our 5th and 6th class girls and boys teams took part in the recent Sciath na Scoil camogie/hurling blitz held in...
read more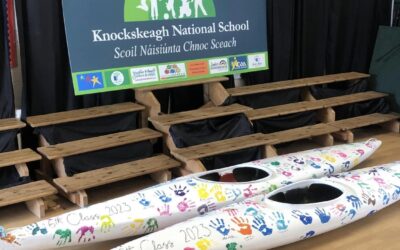 6th Class make their own work of art!  6th Class have made such a positive mark on our school, but today we decided to...
read more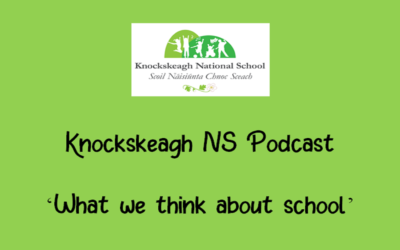 Podcast: "What we think about school" We wanted to hear what students think of our school, so we decided to...
read more