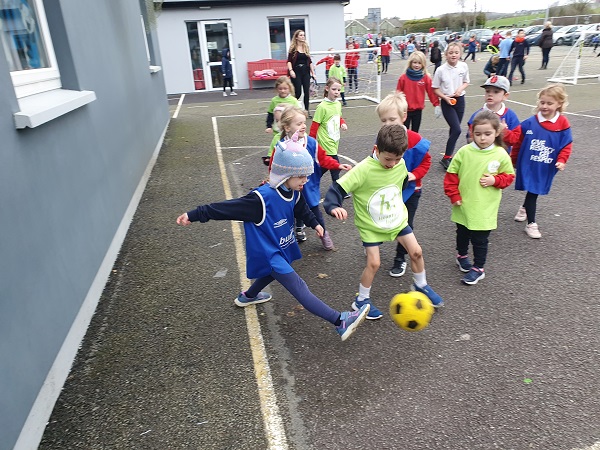 Knockskeagh has run World Cup tournaments for pupils in all classes over the last few weeks. 
There is some amazing skill and teamwork on display in the tournaments so far and the World Cup Finals are schelduled to take place week in our school.
There is great excitement building as the tournaments reach their climax.
Well done to all involved.

Bike Day  To mark the start of Bike Week this week, Ulick of Bike Wizards helped to teach our pupils cycling skills for Junior Infants to 4th Class The classes really enjoyed the challenges that Ulick set in each lesson. They learned about balance, braking, and...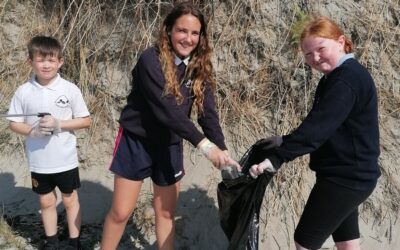 Beach Clean Up Day 🗑️ Here at Knockskeagh, we are currently working towards getting our 8th Green Flag – Global...
read more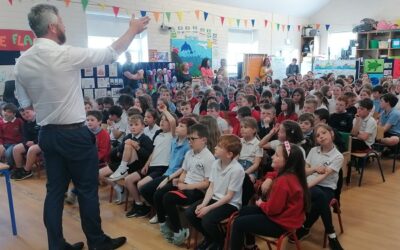 Green Schools Action Day 2023 The Green-Schools Committee has been working very hard behind the scenes towards getting...
read more