History Tour to Spike Island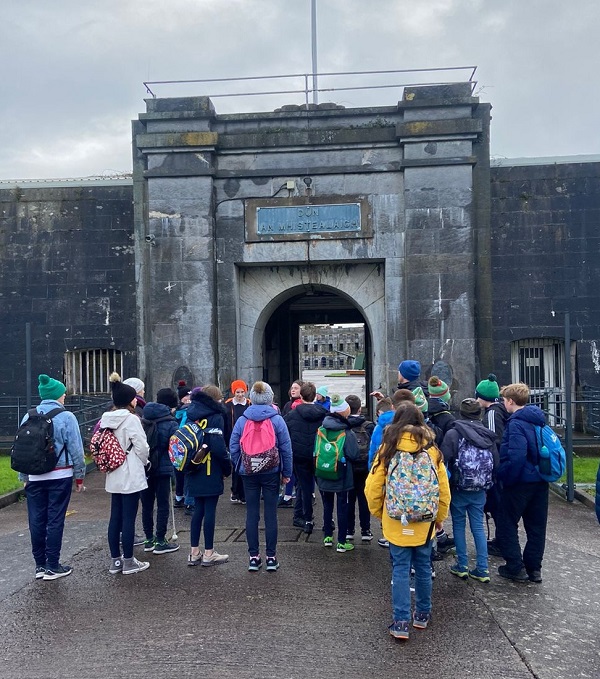 On Tuesday 22nd November, 5th and 6th Classes went on a trip to Spike Island. They are currently completing projects on Dick Barret, who was killed  100years ago this year and who had a connection with Knockskeagh NS. We heard so many fascinating stories about the prison itself and about Dick Barrett, who was a prisoner there before he was killed.
The boat trip was a highlight and it was a fantastic day out. A massive thank you to Thomas O'Neill and his colleagues who told us all those informative stories!
We welcome you to take a look at this short video which gives an insight into the activities that Knockskeagh National School has to offer its pupil's. We really think it looks amazing. Well done to all pupils and staff who helped make it a very special video tour, we...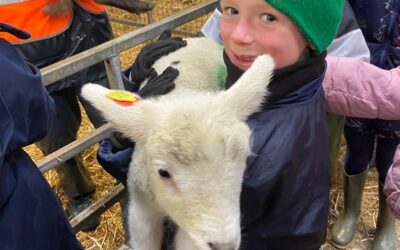 Trip to Darrara Agricultural College 2023 On Wednesday 8th March, 2023, 3rd Class, 1st Class and Senior Infants headed...
read more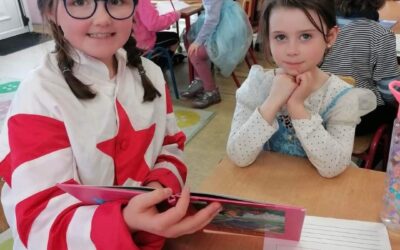 Knockskeagh was filled with all sorts of wonderful characters from the world of books on Thursday 2nd of March.  As...
read more