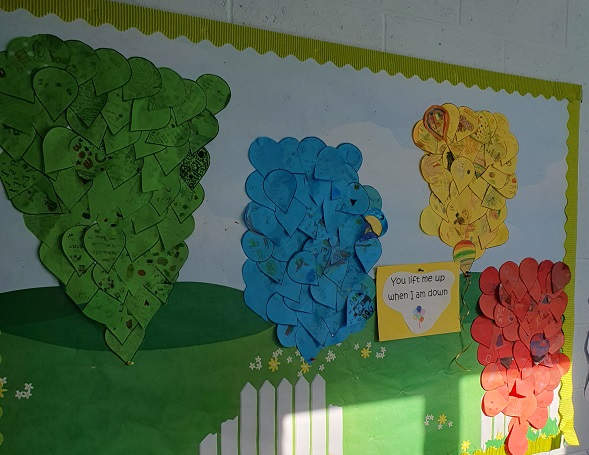 Last Monday the 10th of October to launch our Amber Flag Initiative for the coming year and to mark World Mental Health Day we mixed up the normal school day.  Pupils were allowed to turn their school jumpers inside out and wear odd socks on the day. As well as this, we mixed up the schoolyard during break times too. Junior Infants played with Senior Infants, 1st with 2nd, 3rd with 4th, and 5th with 6th class. Through this initiative, I'm sure many new friendships will be formed in our school community. The whole idea of Mix-up Monday was to make the pupils realise that people can be feeling a lot differently from what we perceive sometimes. We will be encouraging pupils to speak to share their feelings, listen to each other, and become more aware of each other.
We fundraised for Pieta House as part of our annual Amber Flag initiative during the day too and we were delighted with the response from the school community. We raised a total of €253 for Pieta House, many thanks for your support.
Also, during the day pupils were encouraged to move, be mindful, and get creative. We completed a whole school art display called "You Lift Me Up" on our Amber Flag display board. Each pupil sketched activities in their lives that make them feel happy. Well done to our committee for compiling this amazing work of art.
Our annual "Science Showcase" involving the 6th class students was another highlight of this year's Science Week! They explained and demonstrated different experiments, recorded themselves and sent on a recording link to each class for all the children in the school...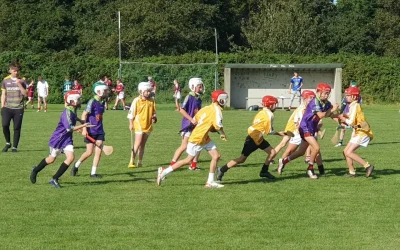 Our 5th and 6th class girls and boys teams took part in the recent Sciath na Scoil camogie/hurling blitz held in...
read more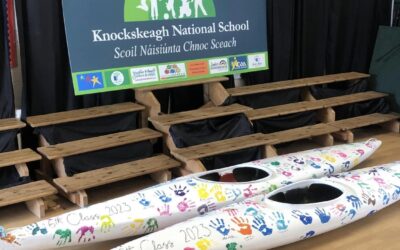 6th Class make their own work of art!  6th Class have made such a positive mark on our school, but today we decided to...
read more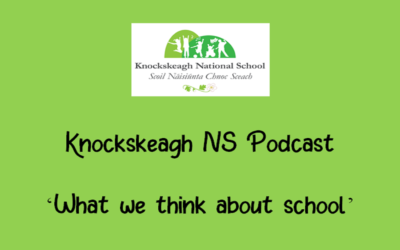 Podcast: "What we think about school" We wanted to hear what students think of our school, so we decided to...
read more