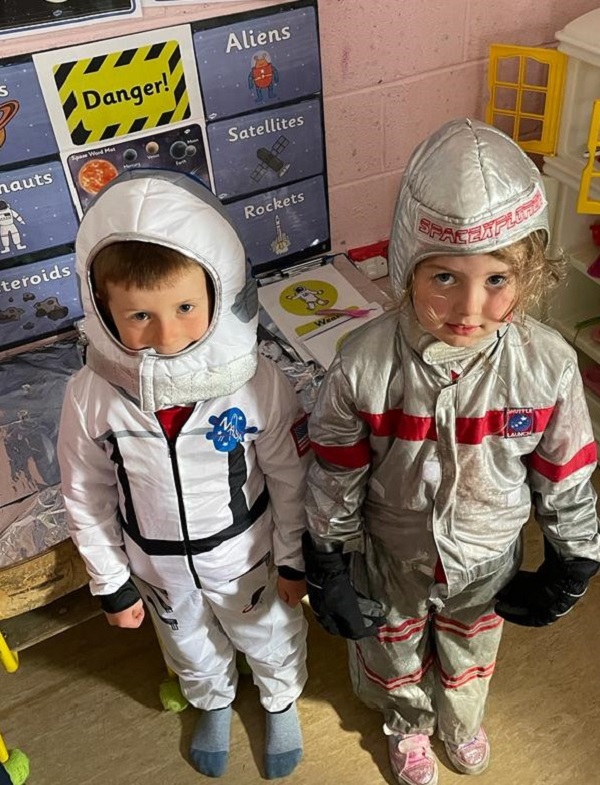 Space week took off with a 3….2….1….BLAST OFF! 🚀🚀
We celebrated 'Space Week' from Monday 3rd of October to Friday 7th of October. 
Everyone was incredibly busy learning all about Space and making their own creations, ranging from aliens to rockets to spaceships to the galaxies. 🌍 ☄️🚀
We also used a "Space Booklet" for all pupils in our school. The Space booklet was packed full of space facts, information, puzzles, colouring sheets, and much more. During the week, the pupils worked on their booklets which led to some fascinating discussions about Space. 
As well as this there were many Space Week themed activities in all classes during 'Space Week' this year including; space engineering projects, art, poetry, experiments, space facts, and much more. 
Our school Space Walk is full of strange looking beings. 👽🧑‍🚀Here is a snapshot of some of the Space activities in the classes during Space Week 2022. 🚀
Our annual "Science Showcase" involving the 6th class students was another highlight of this year's Science Week! They explained and demonstrated different experiments, recorded themselves and sent on a recording link to each class for all the children in the school...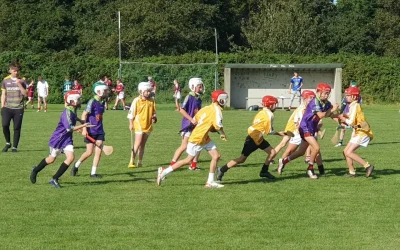 Our 5th and 6th class girls and boys teams took part in the recent Sciath na Scoil camogie/hurling blitz held in...
read more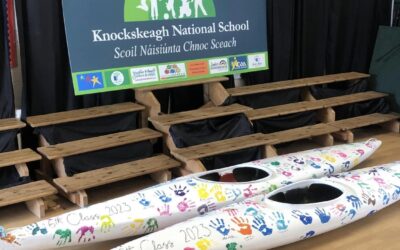 6th Class make their own work of art!  6th Class have made such a positive mark on our school, but today we decided to...
read more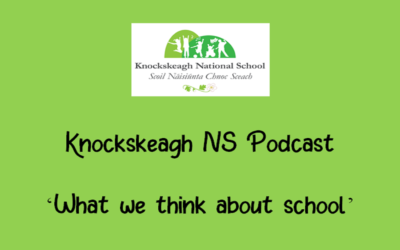 Podcast: "What we think about school" We wanted to hear what students think of our school, so we decided to...
read more