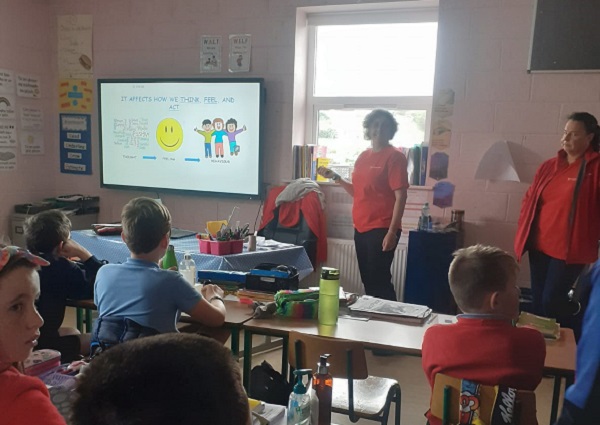 On Tuesday 4th of October, our 5th and 6th classes were delighted to welcome Ann and Susan, from "Cork Mental Health" to our school.
We had a very enjoyable and helpful talk on such an important topic.
We hope the visit will help our pupils learn about; healthy social skills and strategies to help cope when they encounter problems. 

Our annual "Science Showcase" involving the 6th class students was another highlight of this year's Science Week! They explained and demonstrated different experiments, recorded themselves and sent on a recording link to each class for all the children in the school...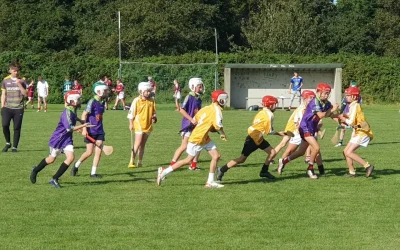 Our 5th and 6th class girls and boys teams took part in the recent Sciath na Scoil camogie/hurling blitz held in...
read more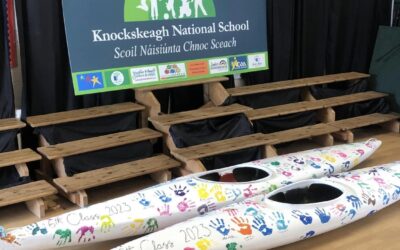 6th Class make their own work of art!  6th Class have made such a positive mark on our school, but today we decided to...
read more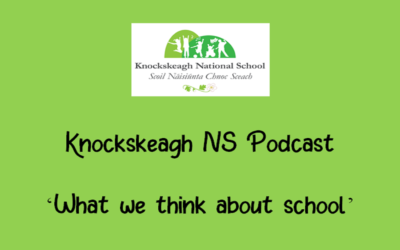 Podcast: "What we think about school" We wanted to hear what students think of our school, so we decided to...
read more