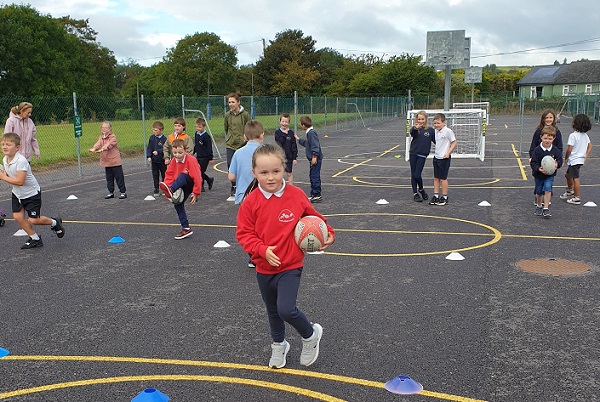 We were delighted to welcome Finny O'Regan back from Clonakilty Rugby Club to Knockskeagh this year.
Finny is currently coaching rugby to all children from Senior Infants to 6th class.
All classes are being coached every Thursday on our courts, as well as on our sports field.
Thank you Finny for providing a really enjoyable, safe, and fun experience for all our pupils.
Our annual "Science Showcase" involving the 6th class students was another highlight of this year's Science Week! They explained and demonstrated different experiments, recorded themselves and sent on a recording link to each class for all the children in the school...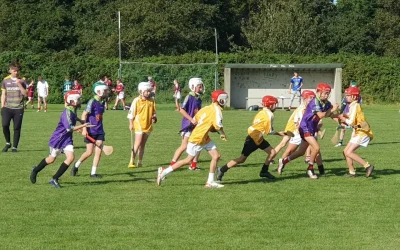 Our 5th and 6th class girls and boys teams took part in the recent Sciath na Scoil camogie/hurling blitz held in...
read more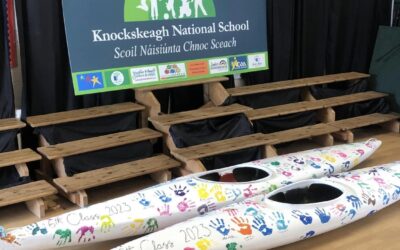 6th Class make their own work of art!  6th Class have made such a positive mark on our school, but today we decided to...
read more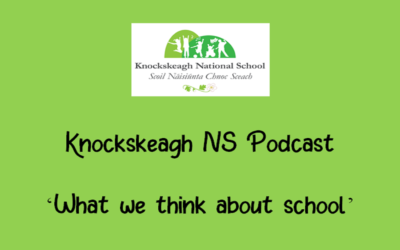 Podcast: "What we think about school" We wanted to hear what students think of our school, so we decided to...
read more