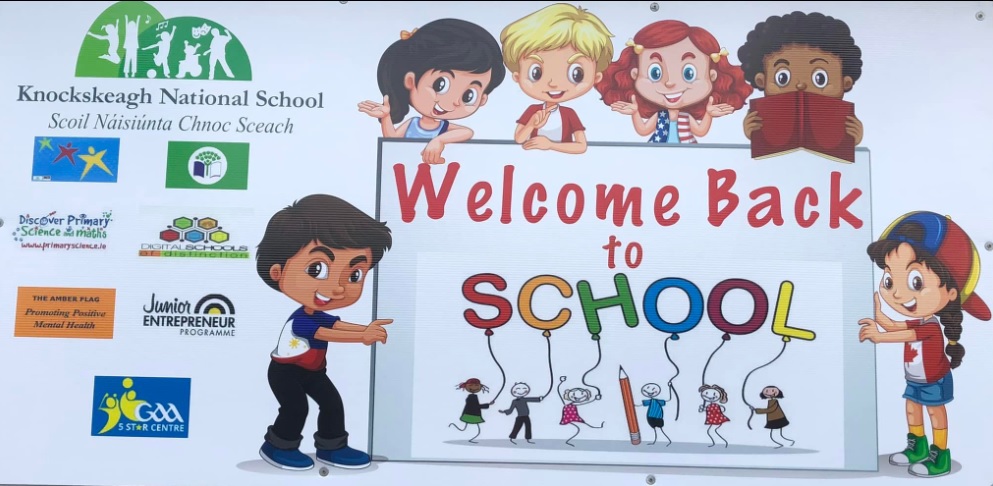 Welcome back to school everybody!!
We were delighted to see everyone back with smiling faces and to hear all about the summer holidays! We really hope you enjoyed the Summer break.
We wish you all the very best for the coming school year ahead 🤸‍♂️⚽️🎶
We marked 'Maths Week' this week, from Monday 16th October to Friday 20th October. We have had a very busy week in Knockskeagh doing lots of different Maths activities! We had Maths art challenges, quizzes, Maths games on the iPads, an orienteering Maths code-breaker...