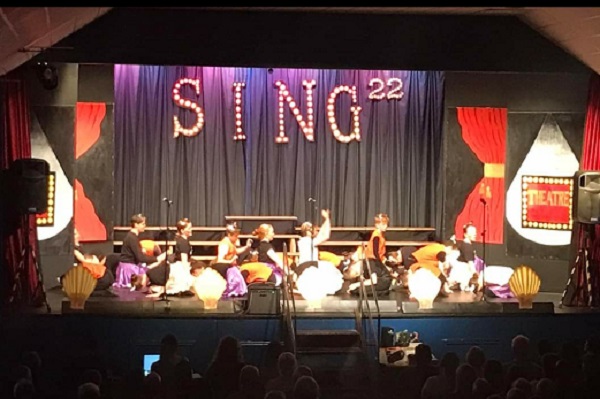 Our production of Sing 2022 proved to be a huge hit. 
Every 6th class pupil can be very proud of their acting, singing and dancing performances. They were truly amazing!
As is tradition classes ranging from 1st – 5th class also played their part with fantastic singing and dancing cameos.
Once the final editing of the video has been completed, our 6th class will go to the Park Cinema for a special screening on the 20th of June.
This year's production has been a real team effort with pupils from 1st – 6th and staff putting in trojan work. Huge thanks to everyone for their hard work.
We are all looking forward to seeing the finished product when details of how the DVD can be ordered will be forwarded. Thanks to everyone and well done!
Experiment One Strand: Living Things Class: 2nd Class Activity: Mini Beast HuntExperiment Two Strand: Energy and Forces Class: 1st Class Activity: Marble RunExperiment Three Strand: Materials Class: 6th Class Activity: Design and make a Lava LampExperiment Four...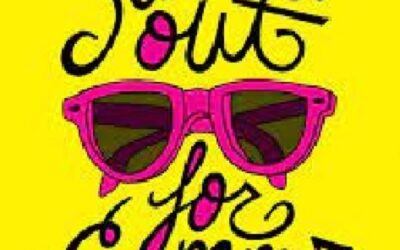 As we come to the end of the school year, we would like to take this opportunity to thank all parents for their...
read more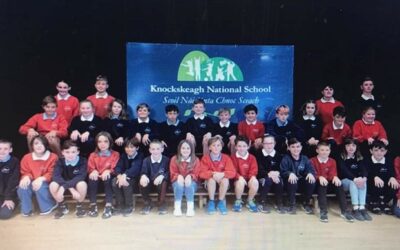 Congratulations to our fabulous 6th class who graduated today from Primary School! They have been a brilliant class...
read more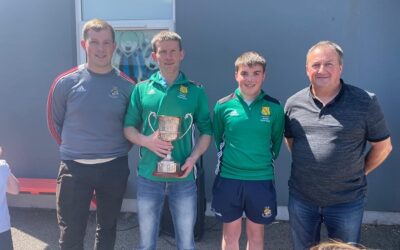 We were honoured to have members of the Beamish Cup winning Lyre Rovers soccer team in our school today to present...
read more