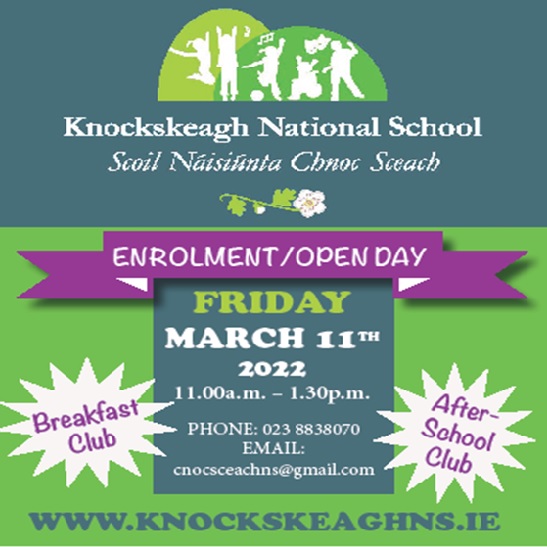 Open Day
We are delighted to invite you to Knockskeagh National School and to see for yourself what a unique educational opportunity our school provides.
Our Open Day will take place this year on Friday, March 11th, 2022 between 11:00 am and 1.30 pm. 
You will receive a tour of the school and get the opportunity to speak to some of our pupils and staff. 
For more information, please contact the office by phone on 023 8838070 or e-mail cnocsceachns@gmail.com. 
Experiment One Strand: Living Things Class: 2nd Class Activity: Mini Beast HuntExperiment Two Strand: Energy and Forces Class: 1st Class Activity: Marble RunExperiment Three Strand: Materials Class: 6th Class Activity: Design and make a Lava LampExperiment Four...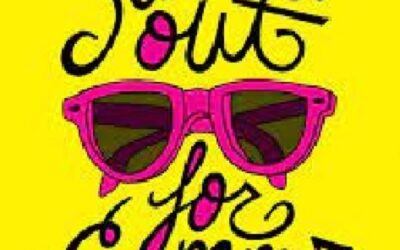 As we come to the end of the school year, we would like to take this opportunity to thank all parents for their...
read more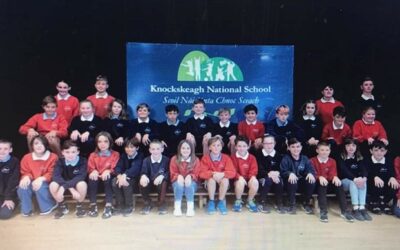 Congratulations to our fabulous 6th class who graduated today from Primary School! They have been a brilliant class...
read more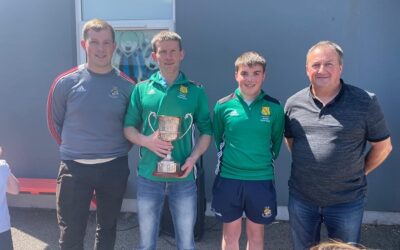 We were honoured to have members of the Beamish Cup winning Lyre Rovers soccer team in our school today to present...
read more