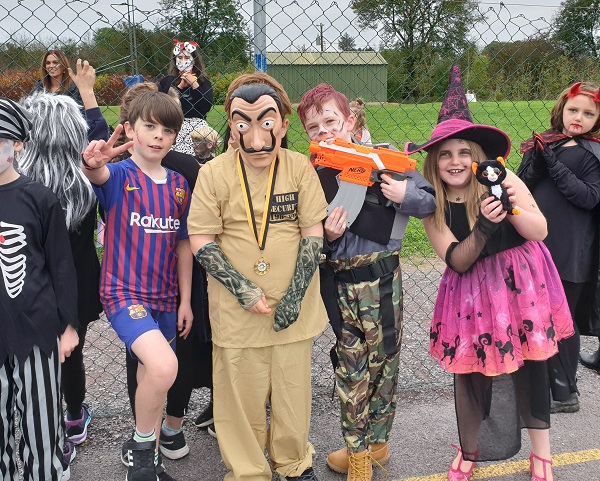 What a day!! 
Our annual Halloween Parade took place on Friday the 22nd of October this year.  All the children put in a huge effort and it was one we certainly won't forget.
Our parade took place on our school track this year and it was fantastic entertainment. There was an abundance of creativity, colour and fun on display as each class walked a lap of the track. 
Prizes were awarded to pupils with the best costumes made from recycled material. The judges had a tough job on their hands to pick award winners.
Huge credit must go to all who helped create such magnificent costumes, the standard was truly amazing. Well done to everybody!
We hope all pupils, parents and staff enjoy a well-earned rest during the midterm break.
Happy Halloween

Congratulations to everyone on our fourth Blue Star Award! In order to achieve this, all classes from 1st to 6th class learned different facts about Europe and countries which are in the EU. Topics that were covered by many classes included the following: -Historical:...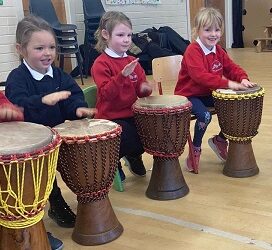 African Drumming Every Monday over the next 6 weeks each class will engage in African Drumming workshops. They will be...
read more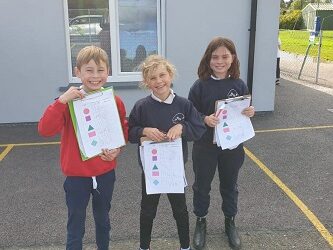 We marked 'Maths Week' this week, from Monday  18th October to Friday 22nd October.   We have had a very busy week in...
read more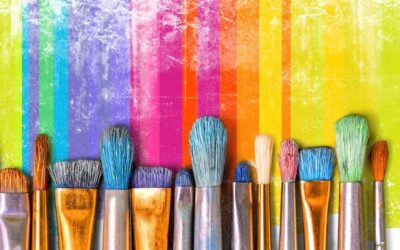 Art Exhibition Our Art Exhibition includes beautiful artwork from each class and the shapes, lines, colours,...
read more