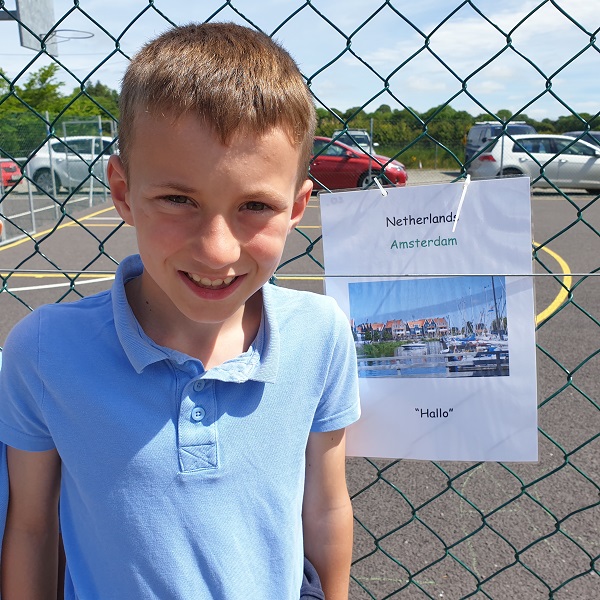 Walk Around Europe 
This year all classes took part in a 'Walk around Europe'. Instead of hopping on a plane and visiting all the countries in the EU, we went on a trip to all the countries around the track in Knockskeagh!
At every stop we learned about the capital of the country, saw a picture of a famous landmark and listened to some interesting facts, and learned how to say "hello" in their native language, which was great fun to practice!
Experiment One Strand: Living Things Class: 2nd Class Activity: Mini Beast HuntExperiment Two Strand: Energy and Forces Class: 1st Class Activity: Marble RunExperiment Three Strand: Materials Class: 6th Class Activity: Design and make a Lava LampExperiment Four...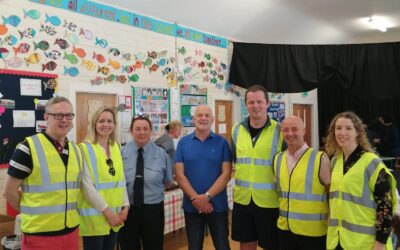 Many thanks to the Knockskeagh Parents Association for their organisation of a very fun and enjoyable fundraiser...
read more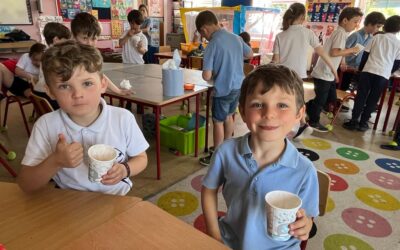 Wellness Week 2022 Wellness activities this week aimed to create an awareness of the importance of; exercise,...
read more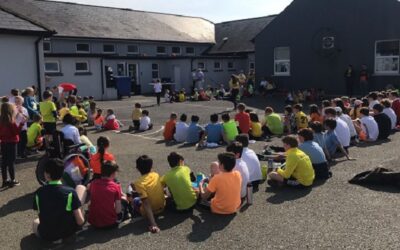 Today, the Irish Cancer Society's annual Daffodil Day Fundraiser took place in school. All children were invited to...
read more