Knockskeagh Olympics 2021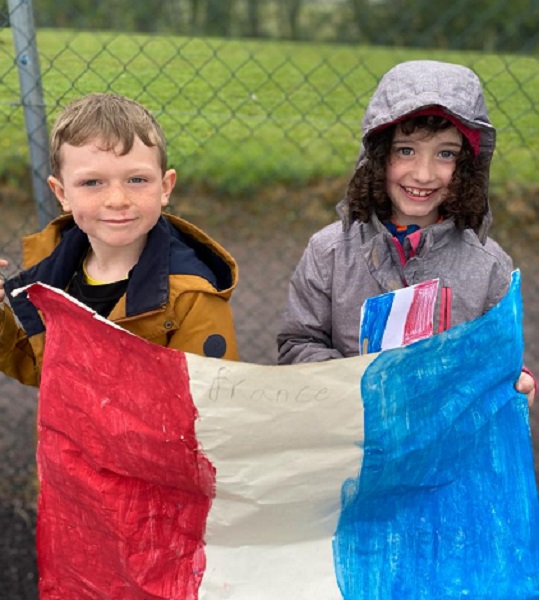 Knockskeagh Olympics
On Tuesday 8th of June, we officially opened our Knockskeagh Olympic Games.
Each class wore their country's colours and walked a lap of our Active Flag Walkway to great cheer and fanfare from the whole school. Even though the weather wasn't good, it still didn't dampen the spirits of the whole school. 
During the remainder of this week, each class will participate in lots of different sporting events! Each class is divided into Olympic teams and will represent a particular country! If a team member finishes in the top 5 in any event, they win their team points! At the end of the week, the points will be added up and the team with the most points will be crowned Olympic Champions. They will receive gold medals. Silver and Bronze medals will also be awarded for 2nd, 3rd, and 4th place.
Check out our gallery below for a sample of the colour on display during our Opening Ceremony. 
On Friday we will have our Sports Day! Loads of fun activities will take place! All activities will count again towards the overall results for the medals!!
Everyone will participate and have great fun, which is the most important thing!! Let the games begin !!
Bridge Building Knockskeagh recently hosted a bridge building competition. The competition this year involved all 6th class pupils. The students' task was to work in teams against one another to build the strongest bridge. They were provided with just lollipop sticks...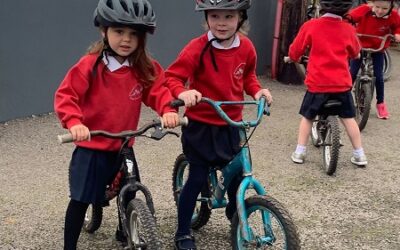 To mark National Bike Week, Ulick O'Beirne from Bike Wizards visited our school to provide cycling lessons to all...
read more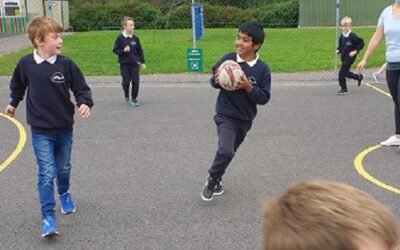 September Sport in Knockskeagh  In Knockskeagh we are proud of being recognised as an Active School and this month is...
read more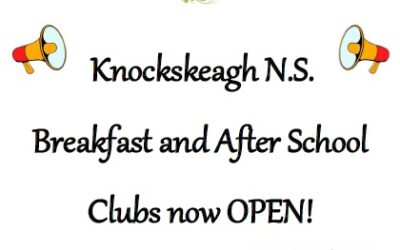 Breakfast and After School Club Open We are delighted to be in a position to announce the re-opening of our Breakfast...
read more