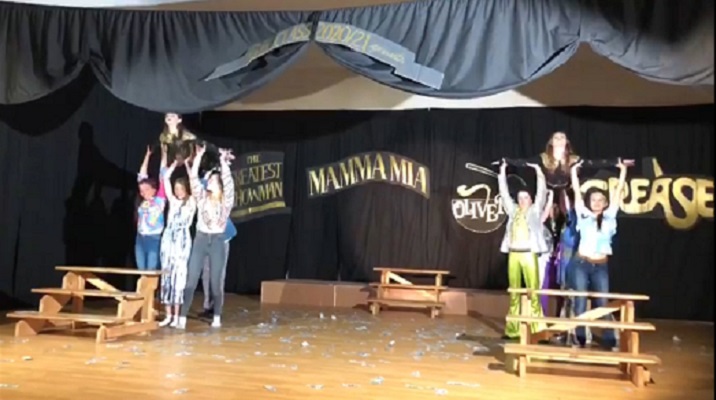 As you know, we were unable to have our usual school show this year. We have, however, done something very special with the 6th class. Rehearsals have been taking place in line with covid restrictions both in school and after school since returning after Easter.
We are delighted to now be at the final stage of production and the performance is being recorded this week by Greg Mulcahy. Once the final editing has been completed, we hope to take 6th class to the Park Cinema for a special screening on the 16th of June.
We are very grateful to Mark Coombes for once again photographing the performance. This year's production has been a real team event with 6th class pupils and staff putting in trojan work. Huge thanks to everyone for their hard work.
Thanks to our Dancing Teacher, Jenny O'Gorman for all the work and effort she has put into the show.
Special thanks to Anne Beechinor for the enormous amount of work she has put into the show, both in rehearsals and the final productions creating something very special with the 6th class.
We are all looking forward to seeing the finished product when details of how the DVD can be ordered will be forwarded. Thanks to everyone and well done!
Experiment One Strand: Living Things Class: 2nd Class Activity: Mini Beast HuntExperiment Two Strand: Energy and Forces Class: 1st Class Activity: Marble RunExperiment Three Strand: Materials Class: 6th Class Activity: Design and make a Lava LampExperiment Four...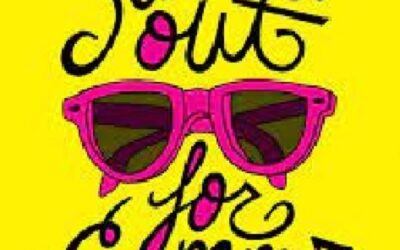 As we come to the end of the school year, we would like to take this opportunity to thank all parents for their...
read more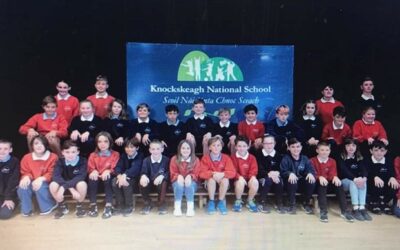 Congratulations to our fabulous 6th class who graduated today from Primary School! They have been a brilliant class...
read more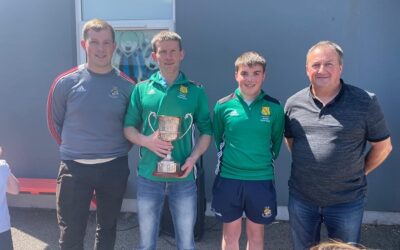 We were honoured to have members of the Beamish Cup winning Lyre Rovers soccer team in our school today to present...
read more