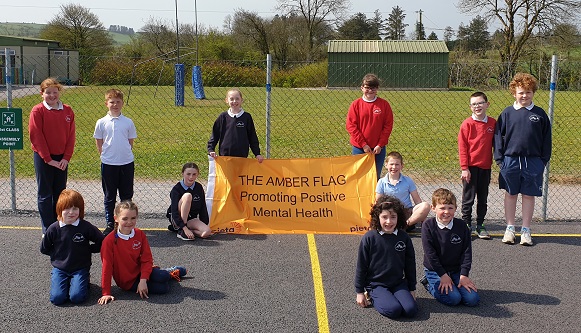 We were delighted to hear recently that we have been awarded the Amber Flag for 2021. The Amber Flag recognises the efforts of schools to create healthy inclusive environments that support mental health and wellbeing. 
We would like to express a special thanks to our pupil representatives of the Amber Flag Committee for their promotion of positive mental health during the year.
Our Amber Flag pupil representatives are as follows;
1st Class: Laoise Hurley and Tom McCarthy
2nd Class: Lillia Noonan and James O'Sullivan
3rd Class: Ruby McCarthy and Senan O'Hara
4th Class: Jack O'Mahony and Sonny Ryan
5th Class: Ellen Harte and Donnchadh Keohane
6th Class: Annie McCarthy and Ciara Hayes
Also, big thanks to all pupils and staff of Knockskeagh for supporting and engaging in all Amber Flag activities this year. Your efforts are a testament to the importance you all place on mental health and wellbeing.
Special thanks to Denis Murphy and Ruth Burke for organising our 'Wellness Week' and for overseeing and submitting our application.
We marked 'Science Week' from Monday 9th to Friday 13th November last week.  We are presently working towards the Discover Primary Science Plaque of STEM Excellence which is awarded to schools in recognition of their extensive work in Science, Technology, Engineering...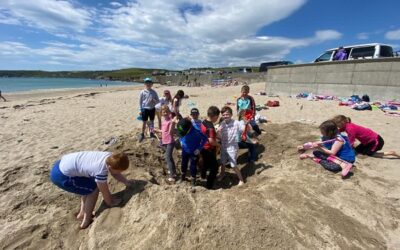 Beach Day Our 1st and 2nd class visited Red Strand Beach on Monday the 21st of June. They completed a number of...
read more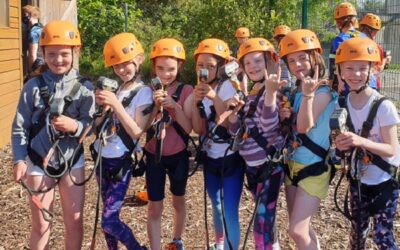 Last Friday, June 18th our 2nd Class visited Clonakilty Adventure Centre for their school tour. They had such a...
read more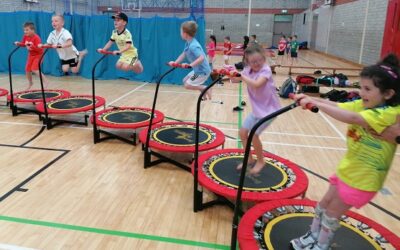 Last Thursday, June 17th our Senior Infants visited Skibbereen Sports and Fitness Centre for their school tour. They...
read more