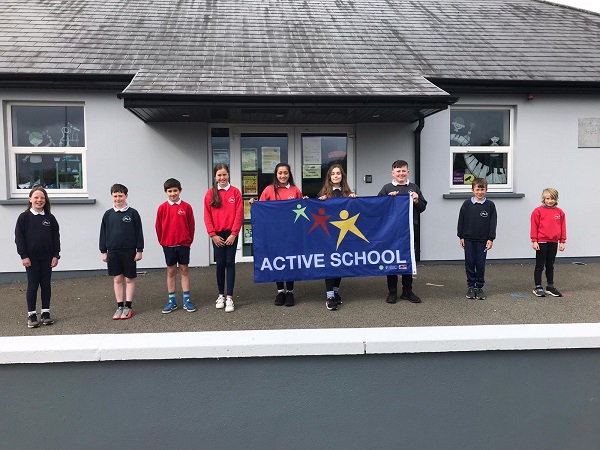 Active School Flag
We were recently awarded our 4 th Active School Flag. The judging panel were very
impressed with the whole-school approach and were very complimentary of the Active
Flag Committee.
A big thank you to all staff and students for the huge amount of work put into securing this award.
Thanks to 6 th class teacher Mr. Aidan McCarthy for overseeing and submitting the
application.
Experiment One Strand: Living Things Class: 2nd Class Activity: Mini Beast HuntExperiment Two Strand: Energy and Forces Class: 1st Class Activity: Marble RunExperiment Three Strand: Materials Class: 6th Class Activity: Design and make a Lava LampExperiment Four...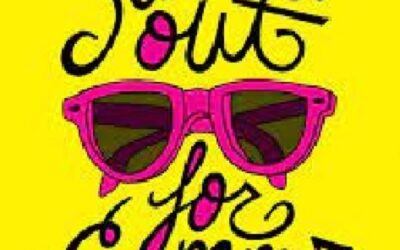 As we come to the end of the school year, we would like to take this opportunity to thank all parents for their...
read more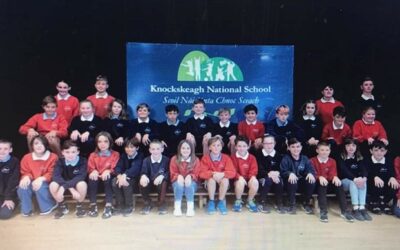 Congratulations to our fabulous 6th class who graduated today from Primary School! They have been a brilliant class...
read more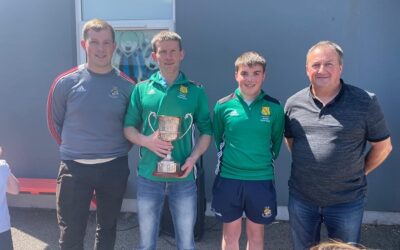 We were honoured to have members of the Beamish Cup winning Lyre Rovers soccer team in our school today to present...
read more