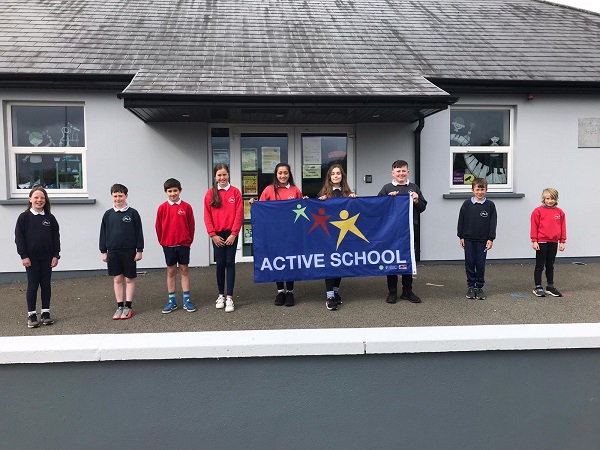 Active School Flag
We were recently awarded our 4 th Active School Flag. The judging panel were very
impressed with the whole-school approach and were very complimentary of the Active
Flag Committee.
A big thank you to all staff and students for the huge amount of work put into securing this award.
Thanks to 6 th class teacher Mr. Aidan McCarthy for overseeing and submitting the
application.
Bridge Building Knockskeagh recently hosted a bridge building competition. The competition this year involved all 6th class pupils. The students' task was to work in teams against one another to build the strongest bridge. They were provided with just lollipop sticks...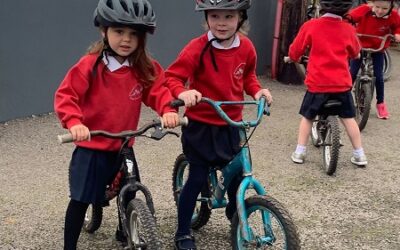 To mark National Bike Week, Ulick O'Beirne from Bike Wizards visited our school to provide cycling lessons to all...
read more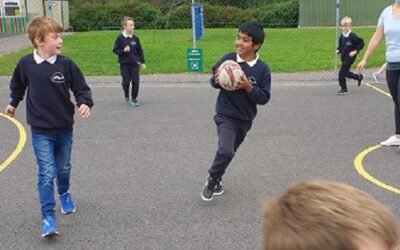 September Sport in Knockskeagh  In Knockskeagh we are proud of being recognised as an Active School and this month is...
read more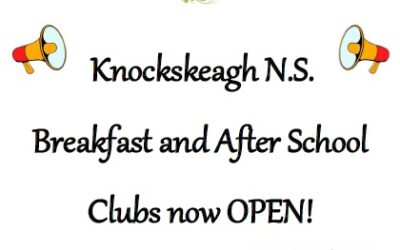 Breakfast and After School Club Open We are delighted to be in a position to announce the re-opening of our Breakfast...
read more