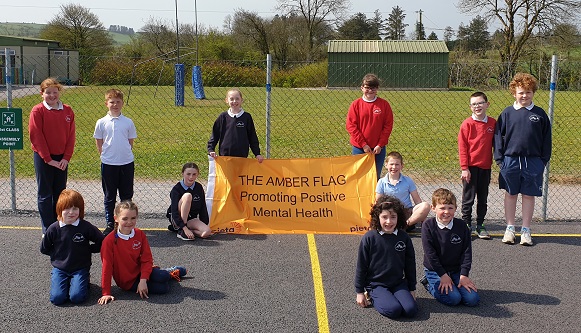 Our Amber Flag Committee for the school year 2020 – 2021 have recently met and have agreed on a date for our annual "Wellness Week".
Wellness Week will take place in Knockskeagh National School between Monday 10th and Friday 14th of May. Our Committee members will be busy planning the activities over the coming weeks and more details of these activities will follow very soon.
Our Amber Flag Committee is made up of two pupil representatives from 1st Class to 6th Class.
Our Amber Flag pupil representatives are as follows;
1st Class: Laoise Hurley and Tom McCarthy
2nd Class: Lillia Noonan and James O'Sullivan
3rd Class: Ruby McCarthy and Senan O'Hara
4th Class: Jack O'Mahony and Sonny Ryan
5th Class: Ellen Harte and Donnchadh Keohane
6th Class: Annie McCarthy and Ciara Hayes
Bridge Building Knockskeagh recently hosted a bridge building competition. The competition this year involved all 6th class pupils. The students' task was to work in teams against one another to build the strongest bridge. They were provided with just lollipop sticks...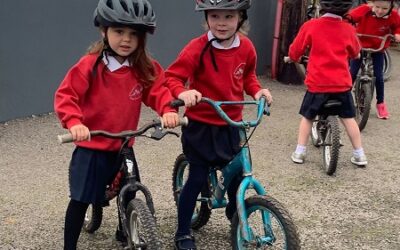 To mark National Bike Week, Ulick O'Beirne from Bike Wizards visited our school to provide cycling lessons to all...
read more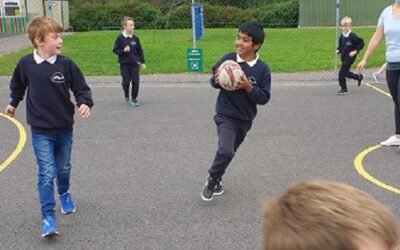 September Sport in Knockskeagh  In Knockskeagh we are proud of being recognised as an Active School and this month is...
read more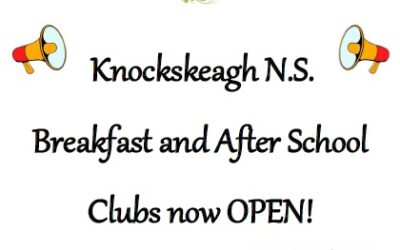 Breakfast and After School Club Open We are delighted to be in a position to announce the re-opening of our Breakfast...
read more