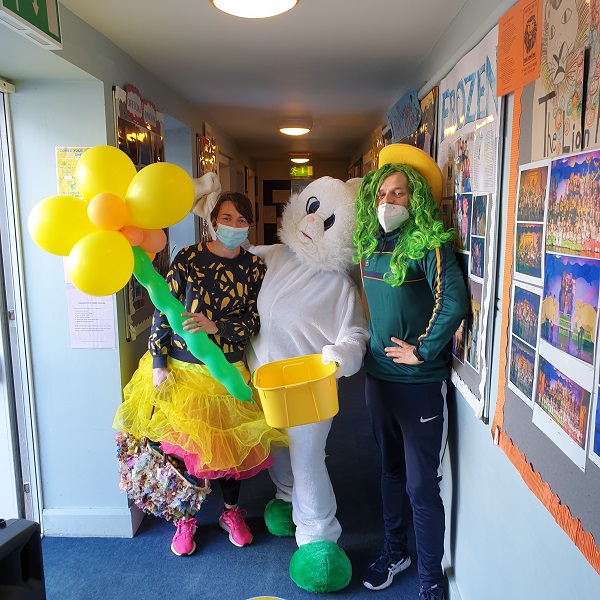 Today, the Irish Cancer Society's annual Daffodil Day Fundraiser took place in school.
All children were invited to wear yellow or orange on the day. Also, this year we decided to take on the challenge of running 100k around our track.
We'd like to thank everybody for their generous donations to this  very worthy cause. We raised a total of 1740 euro during the day, which truly is an amazing result.
As Daffodil Day coincided with the day of our Easter Holidays, we even had a visit from the Easter Bunny who generously gave Easter Eggs to all pupils of our school.
The Easter Bunny and his very able helpers provided great fun and laughter in all the classes. Thank you kindly for your visit.
Check out the gallery below for a snapshot of our Daffodil Day fundraiser including our dash around the track and the Easter Bunny visit 🌻
Bridge Building Knockskeagh recently hosted a bridge building competition. The competition this year involved all 6th class pupils. The students' task was to work in teams against one another to build the strongest bridge. They were provided with just lollipop sticks...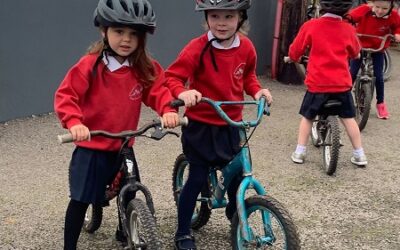 To mark National Bike Week, Ulick O'Beirne from Bike Wizards visited our school to provide cycling lessons to all...
read more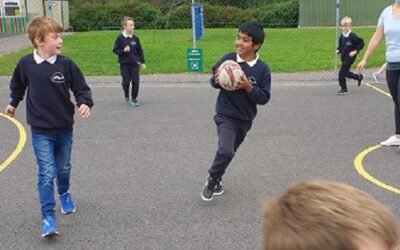 September Sport in Knockskeagh  In Knockskeagh we are proud of being recognised as an Active School and this month is...
read more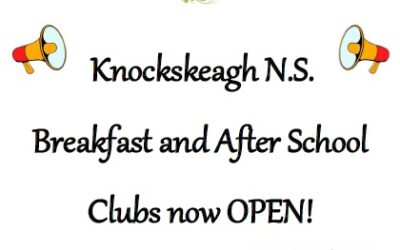 Breakfast and After School Club Open We are delighted to be in a position to announce the re-opening of our Breakfast...
read more