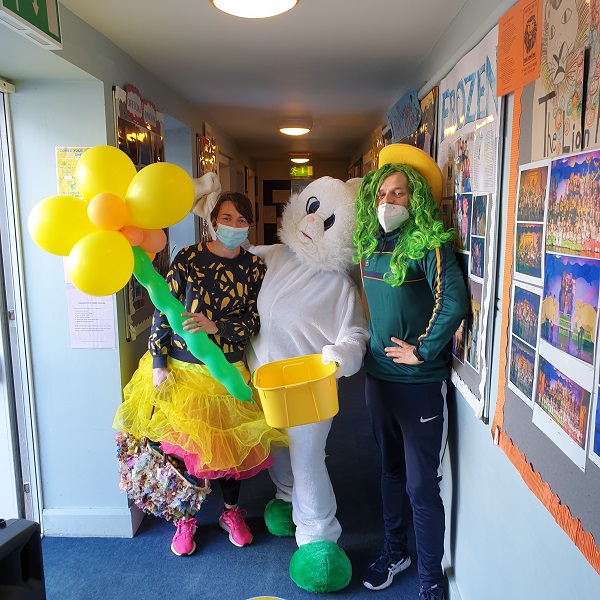 Today, the Irish Cancer Society's annual Daffodil Day Fundraiser took place in school.
All children were invited to wear yellow or orange on the day. Also, this year we decided to take on the challenge of running 100k around our track.
We'd like to thank everybody for their generous donations to this  very worthy cause. We raised a total of 1740 euro during the day, which truly is an amazing result.
As Daffodil Day coincided with the day of our Easter Holidays, we even had a visit from the Easter Bunny who generously gave Easter Eggs to all pupils of our school.
The Easter Bunny and his very able helpers provided great fun and laughter in all the classes. Thank you kindly for your visit.
Check out the gallery below for a snapshot of our Daffodil Day fundraiser including our dash around the track and the Easter Bunny visit 🌻
Experiment One Strand: Living Things Class: 2nd Class Activity: Mini Beast HuntExperiment Two Strand: Energy and Forces Class: 1st Class Activity: Marble RunExperiment Three Strand: Materials Class: 6th Class Activity: Design and make a Lava LampExperiment Four...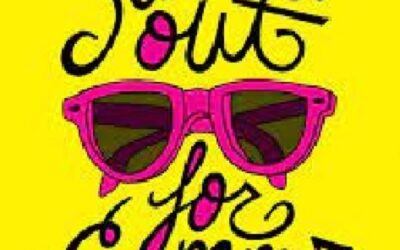 As we come to the end of the school year, we would like to take this opportunity to thank all parents for their...
read more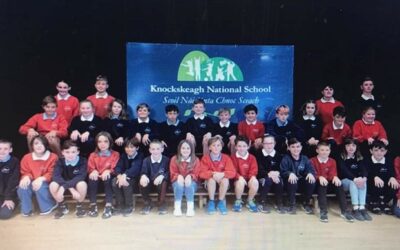 Congratulations to our fabulous 6th class who graduated today from Primary School! They have been a brilliant class...
read more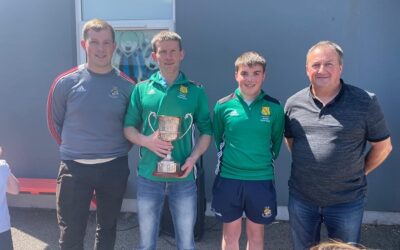 We were honoured to have members of the Beamish Cup winning Lyre Rovers soccer team in our school today to present...
read more