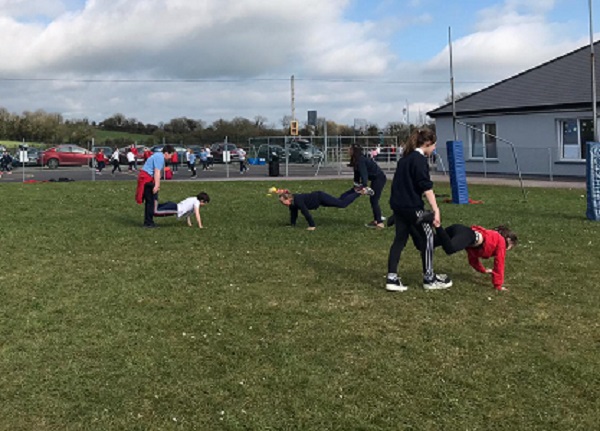 Fitness Fridays at Knockskeagh have proved a great hit in our school recently since our return to in school education

Every Friday our school has a whole school policy providing and promoting exercise on a Friday. We've adopted the name "Fitness Fridays".
During lunchtime, we play music throughout the school using our new speakers to encourage the dance strand.
Also, each pupil walks or runs a mile using our track during various times of the day.
We encourage exercise and outdoor activity on Friday as much as possible on "Fitness Fridays".
Just another reason why Fridays are our favourite day of the week in Knockskeagh 😊
Experiment One Strand: Living Things Class: 2nd Class Activity: Mini Beast HuntExperiment Two Strand: Energy and Forces Class: 1st Class Activity: Marble RunExperiment Three Strand: Materials Class: 6th Class Activity: Design and make a Lava LampExperiment Four...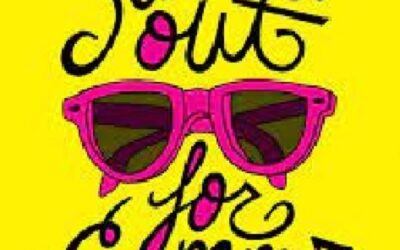 As we come to the end of the school year, we would like to take this opportunity to thank all parents for their...
read more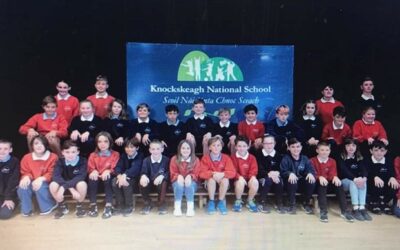 Congratulations to our fabulous 6th class who graduated today from Primary School! They have been a brilliant class...
read more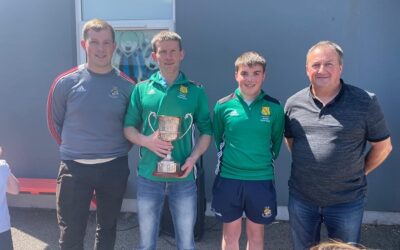 We were honoured to have members of the Beamish Cup winning Lyre Rovers soccer team in our school today to present...
read more