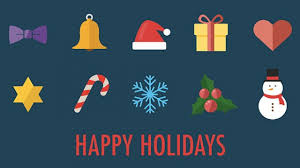 As we come to the end of what has been a very unusual term in school, we would like to take this opportunity to thank you for the incredible support you have given the school during this uncertain time. While things have been a little different for everyone, the children rose to the occasion spectacularly and embraced all the changes they faced. 'Bubbles & Pods' have become part of everyday school life and everyone has remained safe while enjoying being back with their friends.
 A big thank you to our Parents Association and Board of Management for their continued help and support. We close for the Christmas holidays on Tuesday, 22nd December 12.00 for Special Classes, Junior & Senior Infants and 12.30 for all other classes.
 We look forward to welcoming your children back, refreshed and rested on Wednesday, 6th January, 2021.
Experiment One Strand: Living Things Class: 2nd Class Activity: Mini Beast HuntExperiment Two Strand: Energy and Forces Class: 1st Class Activity: Marble RunExperiment Three Strand: Materials Class: 6th Class Activity: Design and make a Lava LampExperiment Four...