Things that make me happy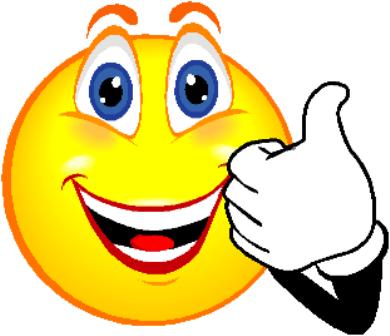 To introduce our Amber Flag Initiative to all pupils for this school year, each class spoke about "Things that make me happy" recently.
The objective of this lesson was that all pupils would be able to identify and adopt strategies to support their own wellbeing in their daily lives.
Well done to all pupils who created such magnificent "Things that make me happy" posters  😊
Our Amber Flag notice board contains only a snapshot of the fantastic artwork that each class engaged in during this topic.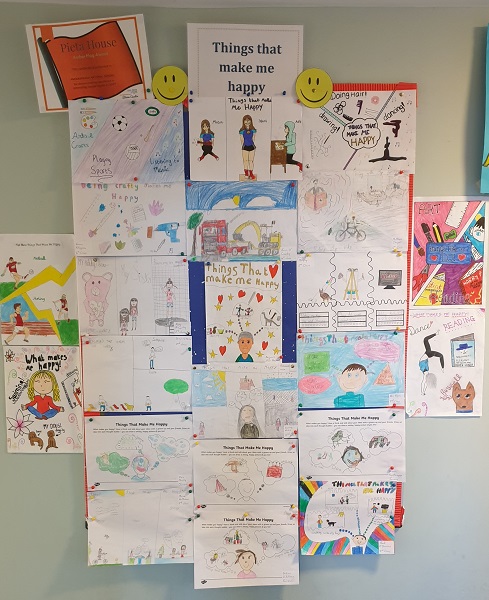 Green Schools Flag Last week, we received our 6th  Green Flag for our school. This flag was for Global Citizenship; Litter and Waste.  This theme enables schools to discover how their work positively influences our global community. We worked very hard in several...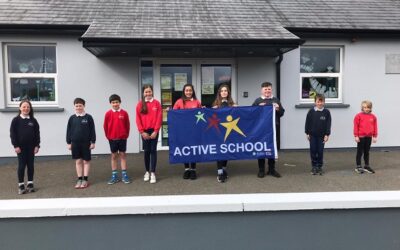 Active School Flag We were recently awarded our 4 th Active School Flag. The judging panel were veryimpressed with the...
read more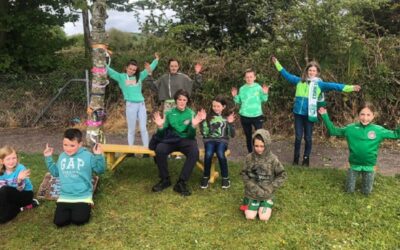 Green Schools - "No Power Hour" The Green-Schools Committee has been working very hard behind the scenes towards...
read more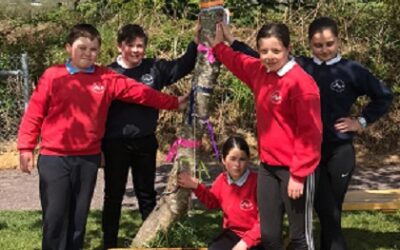 Our Amber Flag Committee recently planned a series of daily activities to mark our annual Wellness Week in Knockskeagh...
read more