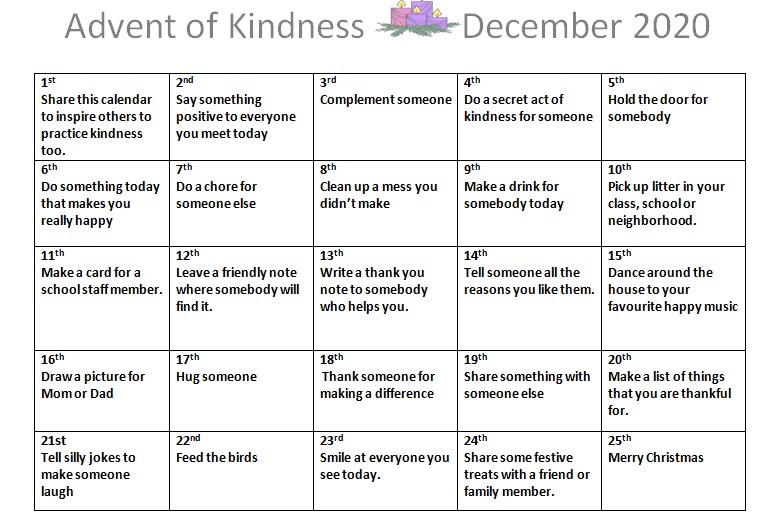 Inspired by the sad news of the passing of Béibhinn from Carrigaline aged 9 years old recently. #theheartangel
See the following link for more information https://www.theheartangel.com/random-act-of-kindness
As part of our Amber Flag application, all pupils are completing our annual Advent of Kindness in Béibhinns honour. They are busy completing random acts of kindness each day. Then, they are drawing or writing about these acts of kindness into a blank calendar of their own.
The calendar pictured below is a list of suggested acts of kindness that the pupils are adopting.
Well done everyone!
Please feel free to share our calendar and keep on spreading the kindness 😊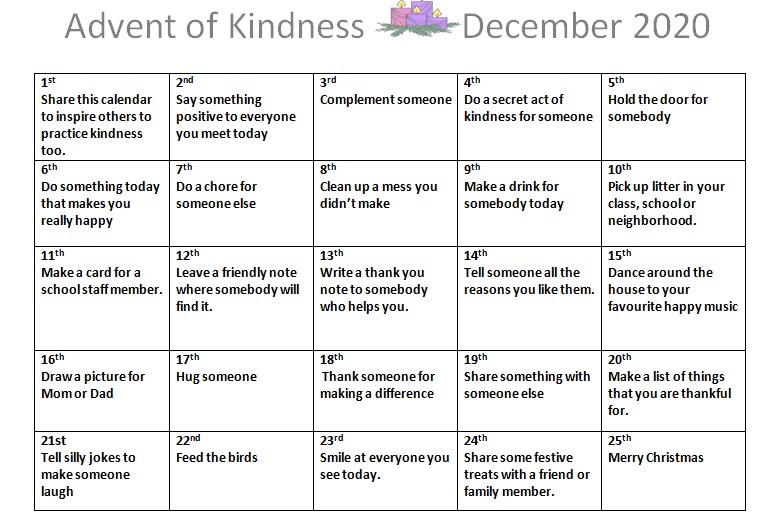 We marked 'Tech Week' from Monday 19th of April to Friday 23rd of April this year.  We are presently working towards the Discover Primary Science Plaque of STEM Excellence which is awarded to schools in recognition of their extensive work in Science, Technology,...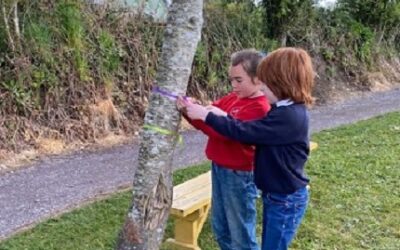 Last Thursday 13th of May, we introduced our new Wellness initiative for this year "The Worry Tree". The main goal of...
read more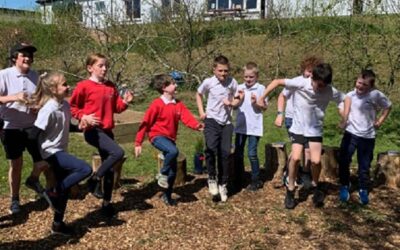 Active Flag Week 26th - 30th of April Last week we celebrated Active Flag week in our school. All the children will...
read more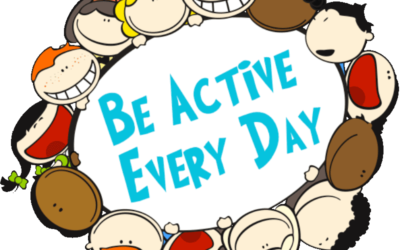 Local Hero Day Friday - Active Flag 2021 We are so lucky to have received 16 videos from our local hero, Irish...
read more