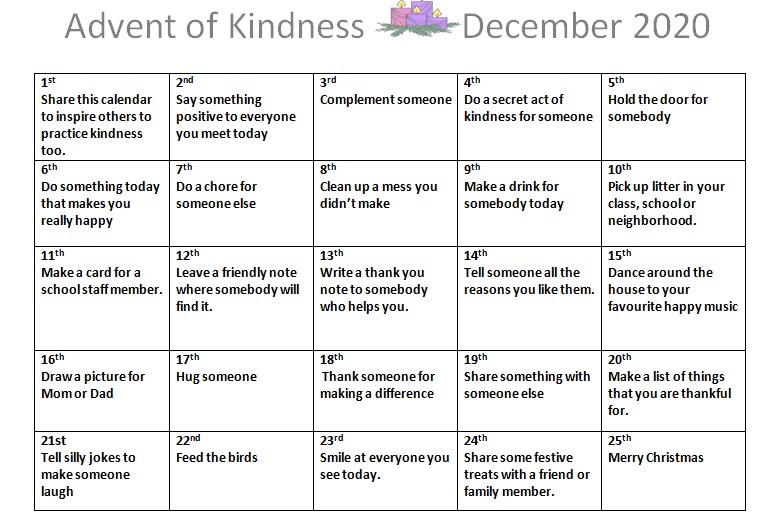 Inspired by the sad news of the passing of Béibhinn from Carrigaline aged 9 years old recently. #theheartangel
See the following link for more information https://www.theheartangel.com/random-act-of-kindness
As part of our Amber Flag application, all pupils are completing our annual Advent of Kindness in Béibhinns honour. They are busy completing random acts of kindness each day. Then, they are drawing or writing about these acts of kindness into a blank calendar of their own.
The calendar pictured below is a list of suggested acts of kindness that the pupils are adopting.
Well done everyone!
Please feel free to share our calendar and keep on spreading the kindness 😊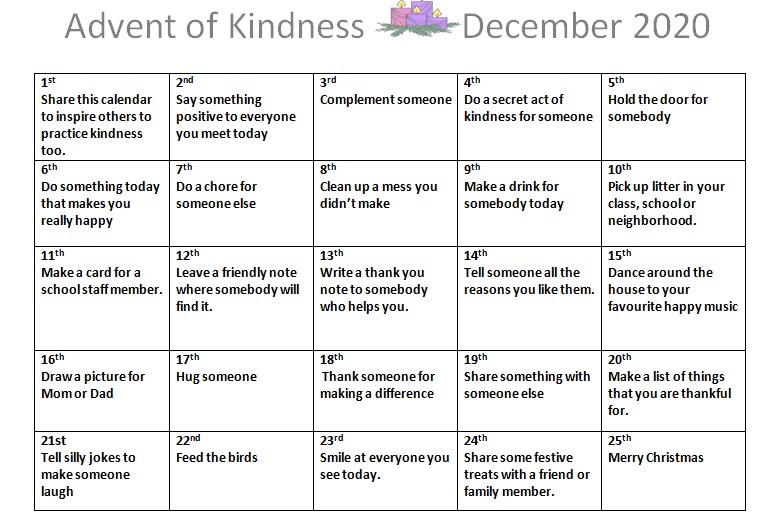 Experiment One Strand: Living Things Class: 2nd Class Activity: Mini Beast HuntExperiment Two Strand: Energy and Forces Class: 1st Class Activity: Marble RunExperiment Three Strand: Materials Class: 6th Class Activity: Design and make a Lava LampExperiment Four...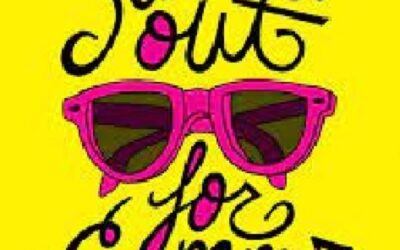 As we come to the end of the school year, we would like to take this opportunity to thank all parents for their...
read more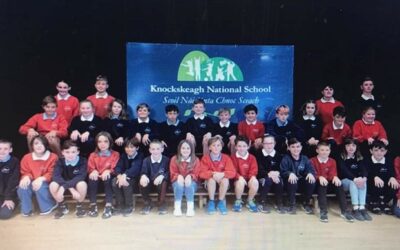 Congratulations to our fabulous 6th class who graduated today from Primary School! They have been a brilliant class...
read more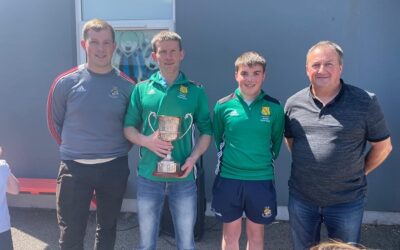 We were honoured to have members of the Beamish Cup winning Lyre Rovers soccer team in our school today to present...
read more