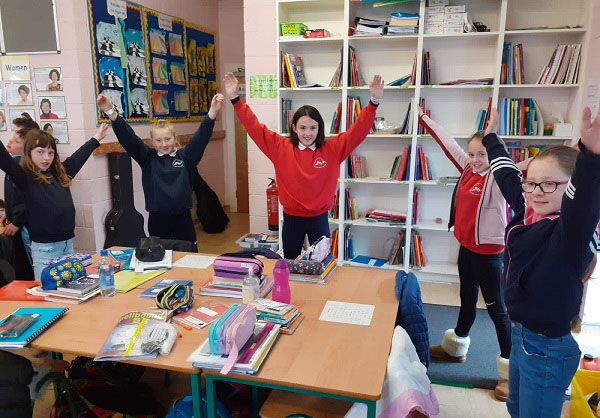 All classes took part in circuit classes today for the active break day.
Each class in the school completed its circuit at 10.20 am. It was a fantastic success!
As part of our Santa Dash around our track on December 18th, all classes will travel to Lapland between here and then! 3683km from our school!
Everyday – each class will tot up the kilometres around our track!
We will finish the final leg of the virtual journey to Lapland on December 18th as part of our Santa Dash! 

We marked 'Tech Week' from Monday 19th of April to Friday 23rd of April this year.  We are presently working towards the Discover Primary Science Plaque of STEM Excellence which is awarded to schools in recognition of their extensive work in Science, Technology,...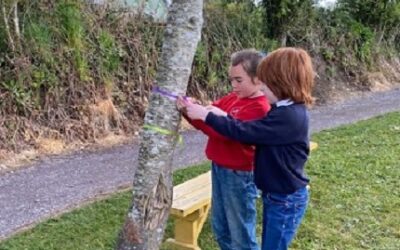 Last Thursday 13th of May, we introduced our new Wellness initiative for this year "The Worry Tree". The main goal of...
read more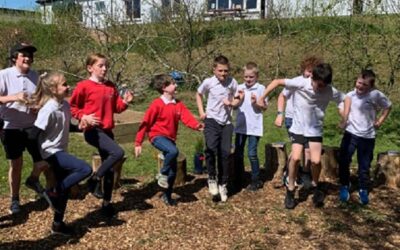 Active Flag Week 26th - 30th of April Last week we celebrated Active Flag week in our school. All the children will...
read more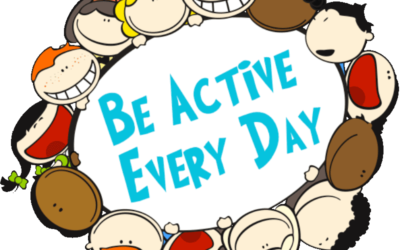 Local Hero Day Friday - Active Flag 2021 We are so lucky to have received 16 videos from our local hero, Irish...
read more