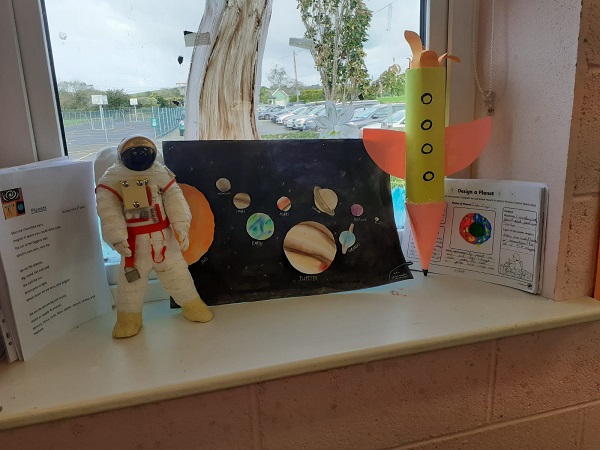 We marked 'Space Week' from Monday  5th October to Friday 9th October last week.  We are presently working towards the Discover Primary Science Plaque of STEM Excellence which is awarded to schools in recognition of their extensive work in Science, Technology, Engineering and Maths.  
There were many Space Week themed activities in all classes during 'Space Week' this year including; space engineering projects, art, poetry, experiments, space facts, and much more. 
Please see a snapshot of some of the Space activities in the classes during Space Week 2020.
5th class designed some "New Planets" and write some very interesting poems about Space.  
2nd Class designed their own spiral galaxies and robots. 
More Space Week photos to follow soon……..
We celebrated 'Space Week' from Monday  4th of October to Friday 8th of October last week.  This year, we introduced the "Space Booklet" for all pupils in our school. The Space booklet was packed full of space facts, information, puzzles, colouring sheets, and much...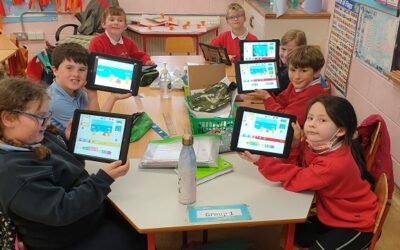 We marked 'Tech Week' from Monday 21st of March to Friday 25th of March this year.   There were many...
read more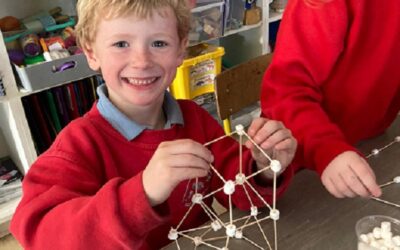 We marked 'Engineers Week' from Monday 7th of March to Friday 11th March this year.     Engineering Week activities...
read more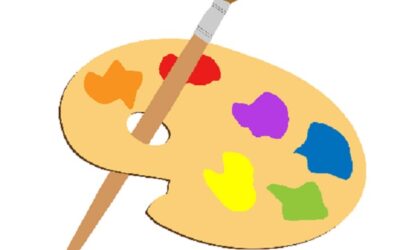 Spring Art Exhibition This video is a walk-through of our beautiful art exhibit in our school and gives a taste of the...
read more