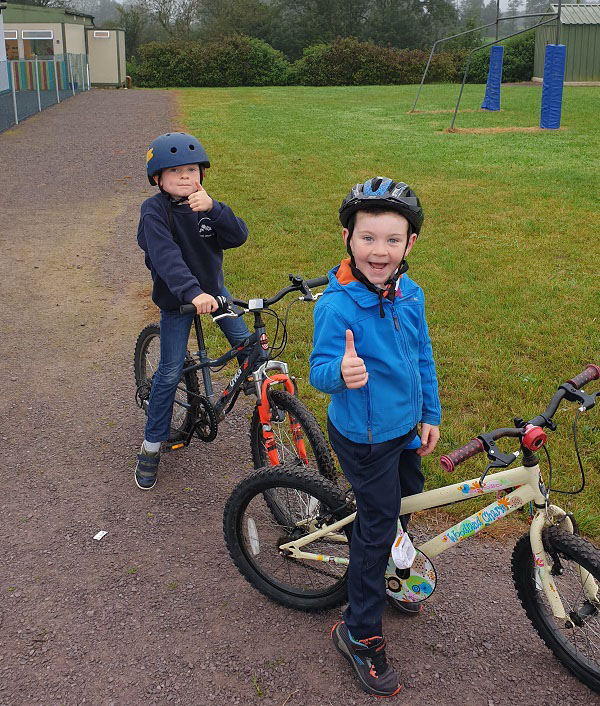 1st Class had an enjoyable mornings exercise recently.
They brought their bikes into school and cycled through an obstacle course in our schoolyard. They also navigated our school track very well on their bikes.
Also, Bike Day plays a very important part in promoting road safety awareness in our school. 
Well done everybody on a fun morning of exercise.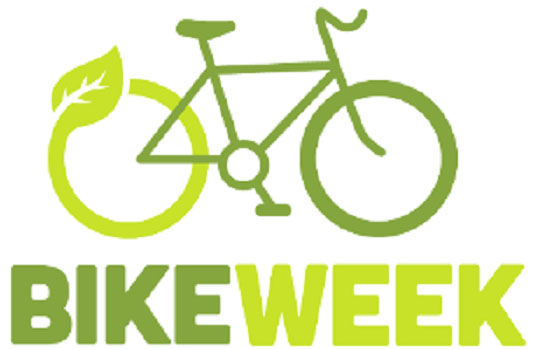 On the topic of bikes, this years Bike Week runs between the 19th – 27th September 2020.
Bike Week is a celebration and promotion of all that's great about bikes and cycling. Held over an extended week each year, with bike-themed events organised by local authorities, community groups, and cycling groups throughout Ireland.
Cycling has much to offer people of every age and ability, so get on your bike and join the fun during this year's Bike Week or anytime.
Check out bikeweek.ie for more information.
Bridge Building Knockskeagh recently hosted a bridge building competition. The competition this year involved all 6th class pupils. The students' task was to work in teams against one another to build the strongest bridge. They were provided with just lollipop sticks...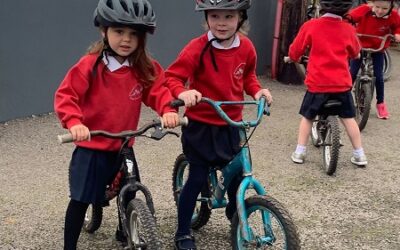 To mark National Bike Week, Ulick O'Beirne from Bike Wizards visited our school to provide cycling lessons to all...
read more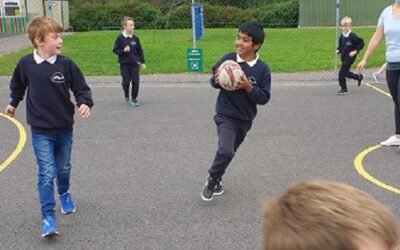 September Sport in Knockskeagh  In Knockskeagh we are proud of being recognised as an Active School and this month is...
read more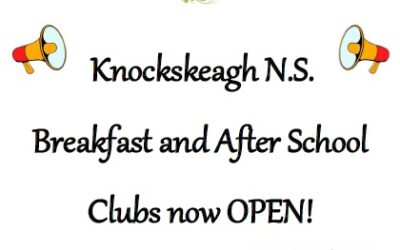 Breakfast and After School Club Open We are delighted to be in a position to announce the re-opening of our Breakfast...
read more