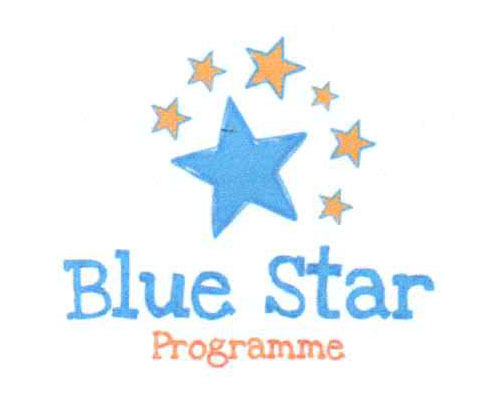 This year we attained our third Blue Star Programme award for the school. 
The Blue Star Programme aims to teach primary school pupils about Europe in a fun and creative way. Pupils learn about European cultures and the EU through creative activities and projects. The idea is simple: to foster a better understanding and knowledge of Europe and how it affects the lives of Irish citizens among pupils in a curriculum friendly manner.
Congratulations to all the pupils of Knockskeagh on completing some amazing projects about all different topics related to Europe during the year.
Also well done, and thank you to Ms. Bebhinn Walsh for compiling our application for this award. 

Bridge Building Knockskeagh recently hosted a bridge building competition. The competition this year involved all 6th class pupils. The students' task was to work in teams against one another to build the strongest bridge. They were provided with just lollipop sticks...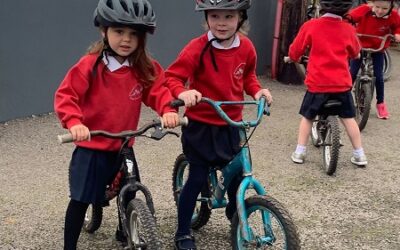 To mark National Bike Week, Ulick O'Beirne from Bike Wizards visited our school to provide cycling lessons to all...
read more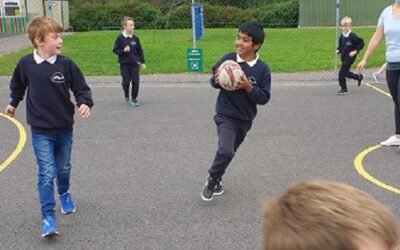 September Sport in Knockskeagh  In Knockskeagh we are proud of being recognised as an Active School and this month is...
read more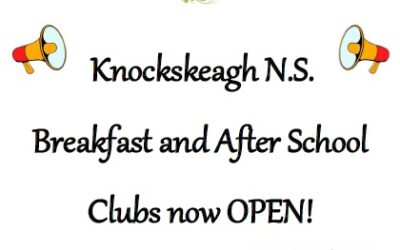 Breakfast and After School Club Open We are delighted to be in a position to announce the re-opening of our Breakfast...
read more