Knockskeagh General Election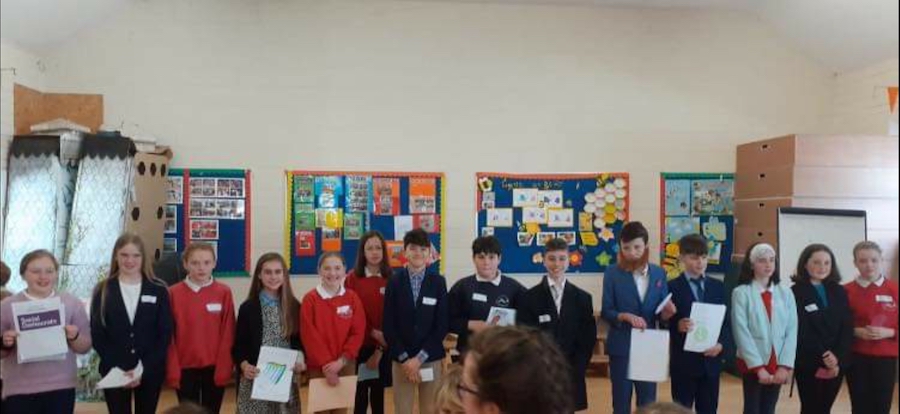 We held our very own general election in February 2020 this year.
Each 6th class member was assigned a candidate in the Cork South West general election.
The morning begun with all 6th class canvassing the school yard!
Then they moved onto their speeches in the school hall where they outlined their own and their parties manifestos!(a lot of homework off and pizza parties were promised).
All classes from first to sixth class then voted!
Afterwards led by Mrs Beechinor , 6th class tallied and counted the votes! Here their Maths skills were put to the test!!
The quota was 49 votes to get elected!
After the second vote Holly Cairns – Roisin Duggan and Christopher O Sullivan -David Harte got the Quota and were elected!
On the third count Paul Hayes – Ben Coffey and Joseph Allen got elected!
All 6th class did really well!
The 6th class had a fantastic day and were able to see first hand how the electoral system works from canvassing to the vote count!
Well done to all involved!
Our annual "Science Showcase" involving the 6th class students was another highlight of this year's Science Week! They explained and demonstrated different experiments, recorded themselves and sent on a recording link to each class for all the children in the school...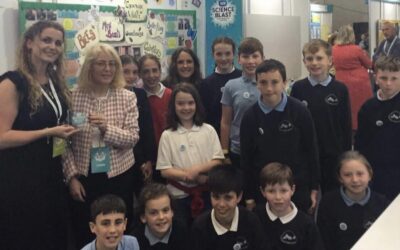 Last Thursday, 5th class ventured up to MIC Limerick for ESB Science Blast! Every student spoke so passionately about...
read more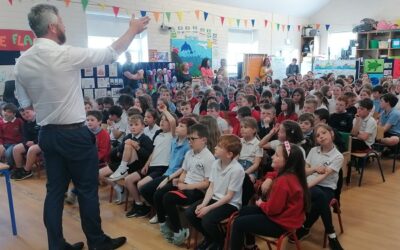 Green Schools Action Day 2023 The Green-Schools Committee has been working very hard behind the scenes towards getting...
read more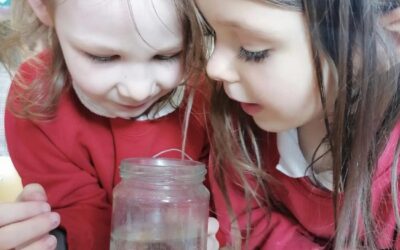 Experiment One Strand: Living Things Class: 6th Class Activity: Human Life- The EyeExperiment Two Strand: Energy and...
read more