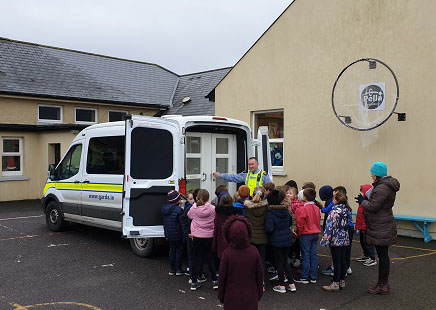 Our 2nd Class had a visit by Community Garda Liam Ryan on the 13th of December last. Garda Ryan spoke about road safety and how the class can play an important part in promoting road safety when; walking on roads and footpaths, cycling, or in vehicles.
He answered questions about the Garda kit and spoke about his daily duties. The children got a tour of the Garda van too.
The class learned about all the items carried by Garda Ryan on a daily basis such as pepper spray, the Garda vest, the baton, and handcuffs.
Thank you Garda Ryan for your very enjoyable visit. 

Bridge Building Knockskeagh recently hosted a bridge building competition. The competition this year involved all 6th class pupils. The students' task was to work in teams against one another to build the strongest bridge. They were provided with just lollipop sticks...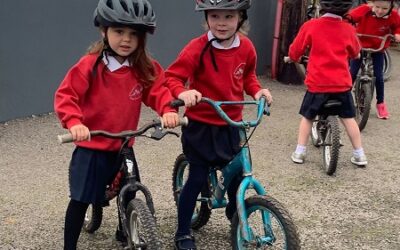 To mark National Bike Week, Ulick O'Beirne from Bike Wizards visited our school to provide cycling lessons to all...
read more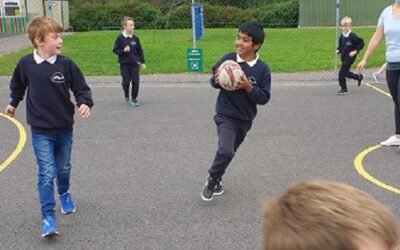 September Sport in Knockskeagh  In Knockskeagh we are proud of being recognised as an Active School and this month is...
read more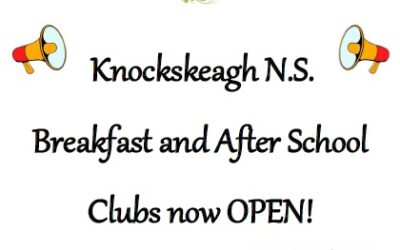 Breakfast and After School Club Open We are delighted to be in a position to announce the re-opening of our Breakfast...
read more