2nd Class Maths Activities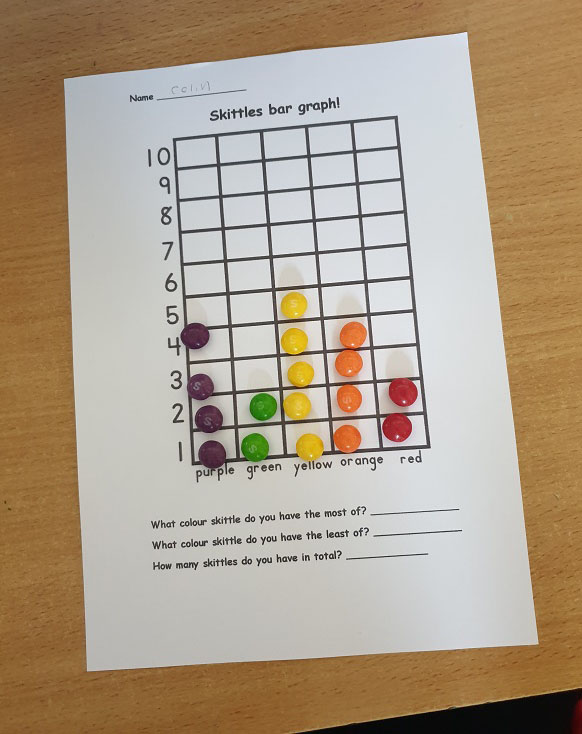 2nd Class recently engaged in the Maths strand of Data. They explored many types of graphs including pictograms and bar graphs.
Firstly, they explored their birthday months and made a whole class pictogram.
Secondly, they investigated the variety of colours in packets of skittles and how they vary in each packet. Then, they plotted their findings in a bar graph. 
They had a great few mornings of maths with a fun twist. 
Experiment One Strand: Living Things Class: 2nd Class Activity: Mini Beast HuntExperiment Two Strand: Energy and Forces Class: 1st Class Activity: Marble RunExperiment Three Strand: Materials Class: 6th Class Activity: Design and make a Lava LampExperiment Four...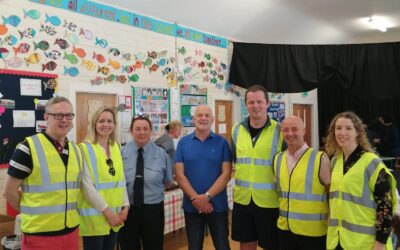 Many thanks to the Knockskeagh Parents Association for their organisation of a very fun and enjoyable fundraiser...
read more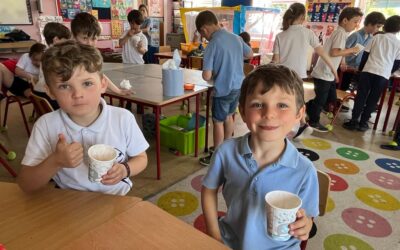 Wellness Week 2022 Wellness activities this week aimed to create an awareness of the importance of; exercise,...
read more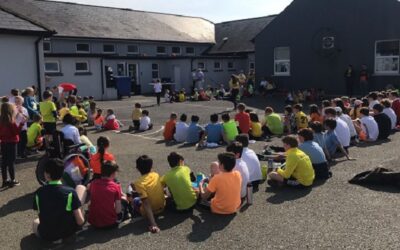 Today, the Irish Cancer Society's annual Daffodil Day Fundraiser took place in school. All children were invited to...
read more