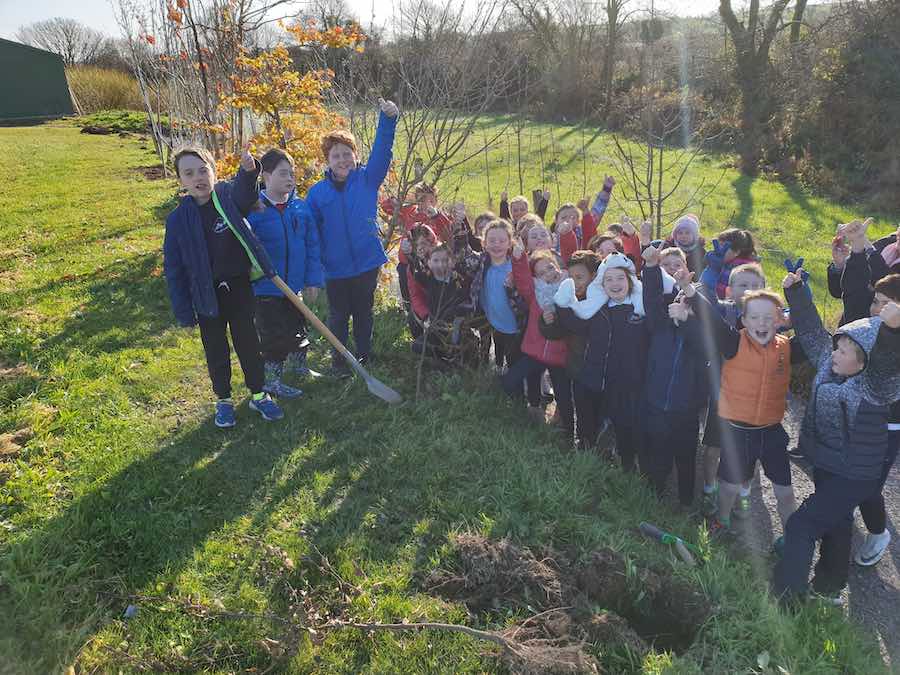 During Science Week this year, each class of our school planted a tree.
The classes learned about; the importance of trees in our environment, choosing the right tree for the right place and how to plant a tree. Our County Mayor Christopher O'Sullivan visited our school during Science Week and planted his own tree to add to all the other classes.
Here are some facts about trees!!
Did you know?
Oxygen
In a single year, an acre of trees could produce enough oxygen for 18 people.
Carbon Dioxide
A large oak tree will store as much carbon as about 50 return flights from London.
Biodiversity
Without trees, many forest creatures would have nowhere to call home.
Health and Wellbeing
Studies have shown that living near trees can improve health, happiness, and wellbeing.
Experiment One Strand: Living Things Class: 2nd Class Activity: Mini Beast HuntExperiment Two Strand: Energy and Forces Class: 1st Class Activity: Marble RunExperiment Three Strand: Materials Class: 6th Class Activity: Design and make a Lava LampExperiment Four...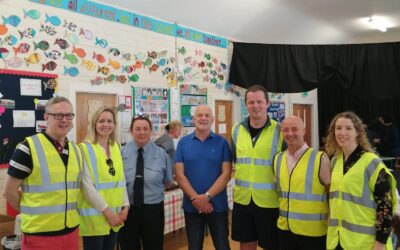 Many thanks to the Knockskeagh Parents Association for their organisation of a very fun and enjoyable fundraiser...
read more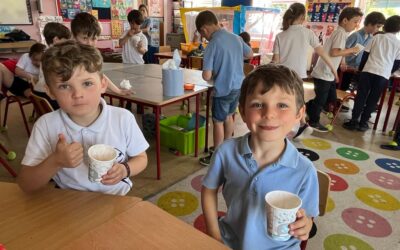 Wellness Week 2022 Wellness activities this week aimed to create an awareness of the importance of; exercise,...
read more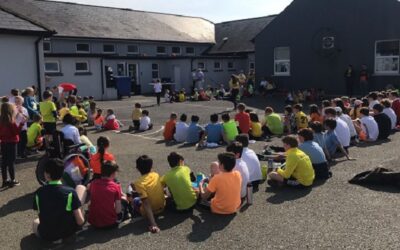 Today, the Irish Cancer Society's annual Daffodil Day Fundraiser took place in school. All children were invited to...
read more