Science Speaker Visits Knockskeagh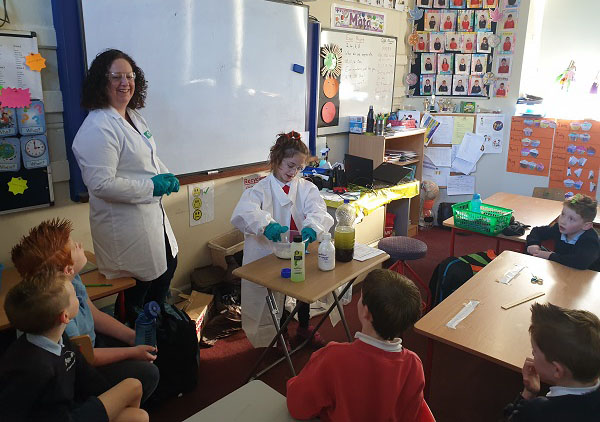 During Science Week 2019, we were delighted to welcome Orla Rice to 2nd class in Knockskeagh National School. 
Orla spoke about her job with MSD in nearby Brinny, Co.Cork. She mentioned the importance of STEM subjects in her job. Also, Orla demonstrated some fun experiments with the help of Aoibhinn Rice in 2nd Class.
It was a really interesting morning. Thank you for your visit Orla, we really enjoyed it.
Experiment One Strand: Living Things Class: 2nd Class Activity: Mini Beast HuntExperiment Two Strand: Energy and Forces Class: 1st Class Activity: Marble RunExperiment Three Strand: Materials Class: 6th Class Activity: Design and make a Lava LampExperiment Four...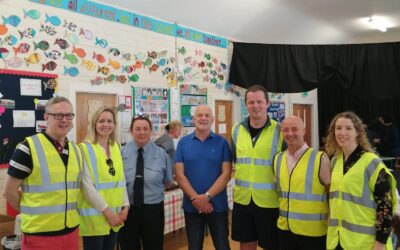 Many thanks to the Knockskeagh Parents Association for their organisation of a very fun and enjoyable fundraiser...
read more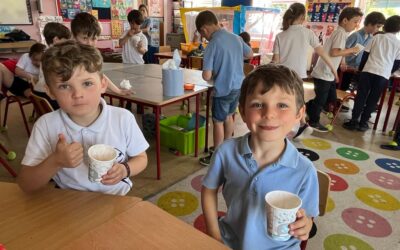 Wellness Week 2022 Wellness activities this week aimed to create an awareness of the importance of; exercise,...
read more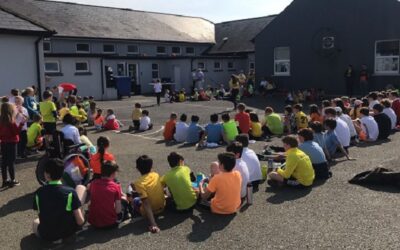 Today, the Irish Cancer Society's annual Daffodil Day Fundraiser took place in school. All children were invited to...
read more