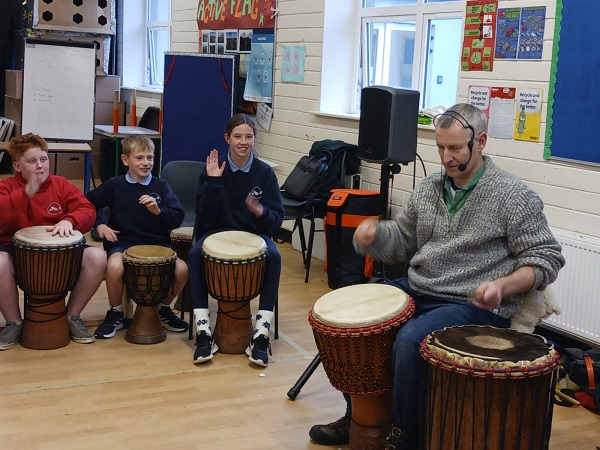 African Drumming
Every Monday over the last four weeks each class has engaged in African Drumming workshops.
Building on knowledge and skill from last year, each class have been introduced to basic rhythmic concepts of West African and world percussion through drumming, chanting, body percussion, call and response and storytelling.
Using the West African Djembe (pronounced djem – bay) students assemble in the drum circle.  They connect to rhythm and sound using a variety of percussion instruments, bells and shakers. It really is great fun!!
Everybody looks forward to drumming time each Monday. 🥁😀 We have two drumming sessions left this term.
Many thanks to Pat for the fun drumming lessons 👏
.
Our annual "Science Showcase" involving the 6th class students was another highlight of this year's Science Week! They explained and demonstrated different experiments, recorded themselves and sent on a recording link to each class for all the children in the school...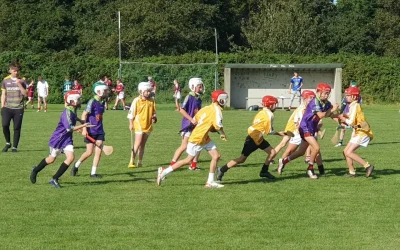 Our 5th and 6th class girls and boys teams took part in the recent Sciath na Scoil camogie/hurling blitz held in...
read more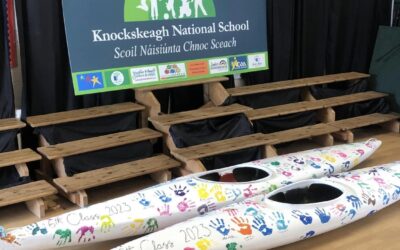 6th Class make their own work of art!  6th Class have made such a positive mark on our school, but today we decided to...
read more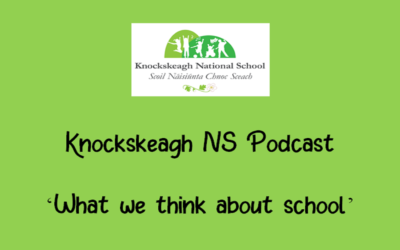 Podcast: "What we think about school" We wanted to hear what students think of our school, so we decided to...
read more